"Penelope Unraveling Her Work at Night"
Dora Wheeler American
Associated Artists American

Not on view
This large-scale embroidery is thought to be the sole remaining example of what Candace Wheeler (1827-1923) called "needlewoven tapestry." As early as 1880, she and her associates were producing these subtly embroidered works that were as carefully modulated as paintings. In 1882, Candace Wheeler had patented the technique, in which stitches are passed in and out of the web of a loosely woven silk canvas (also patented by Wheeler), giving the appearance of a traditionally woven tapestry. Candace's daughter, Dora, created this design of Odysseus' faithful wife Penelope while studying painting in Paris and designed numerous other needlewoven tapestries depicting female figures from literature; most of them, however, have completely disintegrated. Although this piece has substantially faded and the fibers have begun to break, the essential image remains intact.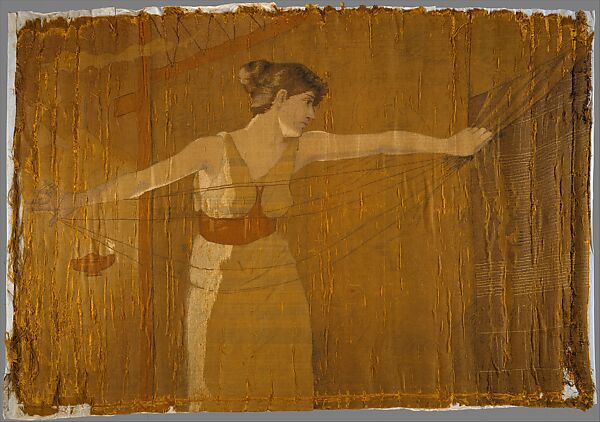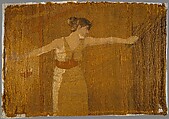 This artwork is meant to be viewed from right to left. Scroll left to view more.