Voltaire (Marie François Arouet, 1694–1778)
After a model by Jean Antoine Houdon French

Not on view
Although many of Houdon's foreign patrons (such as Empress Catherine), as well as some private collectors of advanced taste, preferred the severe á l'antique portrait format of his Diderot and the original Voltaire bust, the sculptor produced other, more elaborate versions as well. This type, called á la française, followed soon on the heels of the first version. Houdon employs the same transfixing image of the face used to produce the classical model, but here surrounds it with a heavy, old-fashioned wig and conventional contemporary garments. D'Alembert presented a copy to the Académie Française in August 1778 and Houdon himself offered plasters in this format to each academician the following January.

The typology matches a version of the posthumous portrait of Jean-Jacques Rousseau modeled by Houdon in July 1778 (see 08.89.2a). When the two Enlightenment heroes died, mere weeks apart, Houdon seized on the lucrative opportunity to offer the much praised portraits as a pair, making them available to the public á la française, as here, or á l'antique, following the model exemplified by the Stroganov Voltaire (1972.61).

The Museum's pair, whose details have been obscured by layers of restoration, is of uncertain origin. The Voltaire bears a red wax seal purportedly attesting to its origin in Houdon's atelier.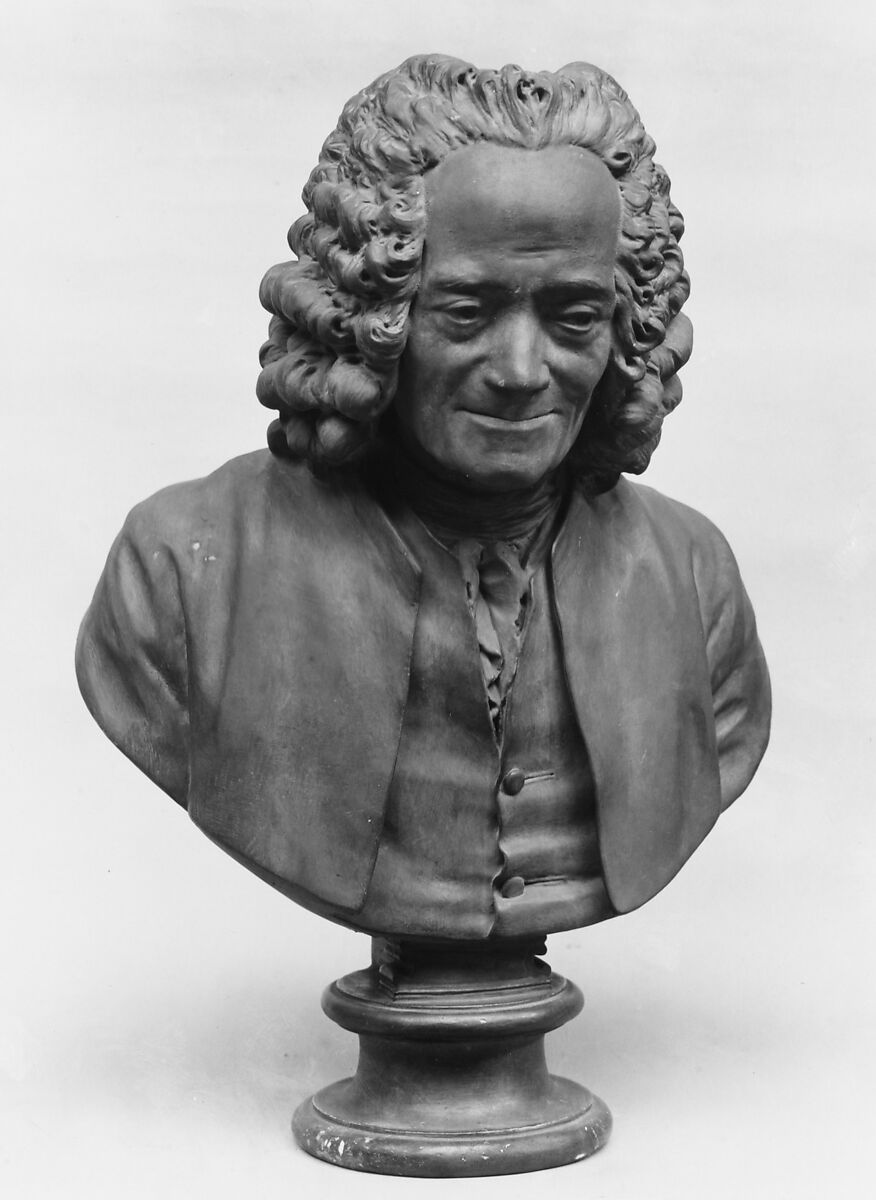 This artwork is meant to be viewed from right to left. Scroll left to view more.