Jean Jacques Rousseau (1712–1778)
After a model by Jean Antoine Houdon French

Not on view
One of the most influential thinkers of the modern age, Rousseau's writing was linked to many of the vogues that marked late eighteenth-century intellectual life, including the belief in the redemptive force of nature, the idealization of childhood, and the freedom and equality of mankind. Many of his political theories were incorporated into the tenets of the French Revolution and he was idolized by later advocates of Romantic naturalism.

The typology of this bust, in stiff wig and contemporary dress, matches the similar version of Houdon's celebrated portrait of Voltaire with which it has long been paired (see 08.89.1a). However, unlike that sculpture, which was produced after several live sittings, the bust of Rousseau is based on a death mask. When the two Enlightenment heroes died, mere weeks apart, Houdon seized on the lucrative opportunity to offer his much praised portraits as a pair, despite the well-known enmity that had developed between the two men. He first made them available to the public á la française, as here, or á l'antique, following the type exemplified by the Stroganov Voltaire (1972.61). A third classical type of pairing also exists, with each bust squarely truncated and draped in a toga, a "philosopher's band" encircling their "natural" hair. In that version, Rousseau's gaze is directed upward, as if toward another, more spiritual world, in sharp contrast to Voltaire's more ironic expression.

Despite their early entrance into the Museum's collection, accompanied by inscribed period pedestals, these plasters would appear to be fairly late casts of this exceedingly popular pairing.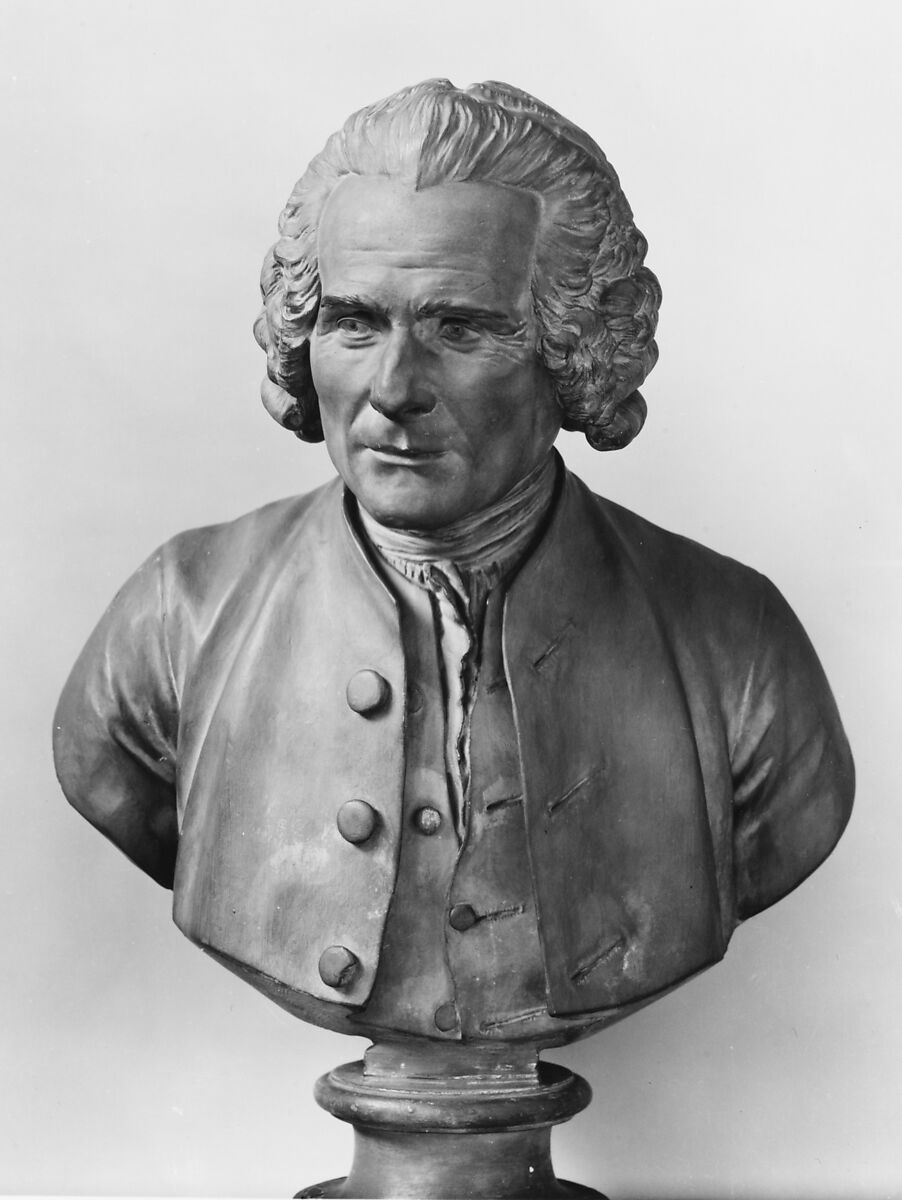 This artwork is meant to be viewed from right to left. Scroll left to view more.