Mirror clock
Movement attributed to Master CR
Stem and foot probably cast from designs by Matthias Zündt German
Band of case from design by Cornelis Bos Netherlandish

Not on view
Known as a mirror clock for its form's similarity to a looking glass, this has also been called a monstrance clock because it resembles the receptacle for the consecrated host. Religious references in early clocks reflect the Renaissance linking of science and the cosmos to the idea of divine order. This clock displays the hours, days, and a wealth of celestial information. Though not accurate timekeepers, early clocks were valued for their craftsmanship and technical ingenuity: luxury items designed to educate and impress.

In addition to showing the hours, the astrolabe dial of this clock (parts of which are now missing) was made to indicate the apparent motions of twenty-three stars in the northern hemisphere, the position of the sun and the moon in the zodiac, and the age and phase of the moon in its monthly cycle. The recessed ring encircling the chapter of hours gives the day of the year, saints' days, and other calendrical information for the period beginning in 1570 and ending in 1610. The dial on top is for setting the alarm. The late Mannerist ornament of the case is characteristic of Nürnberg clocks. The finial is a nineteenth-century addition.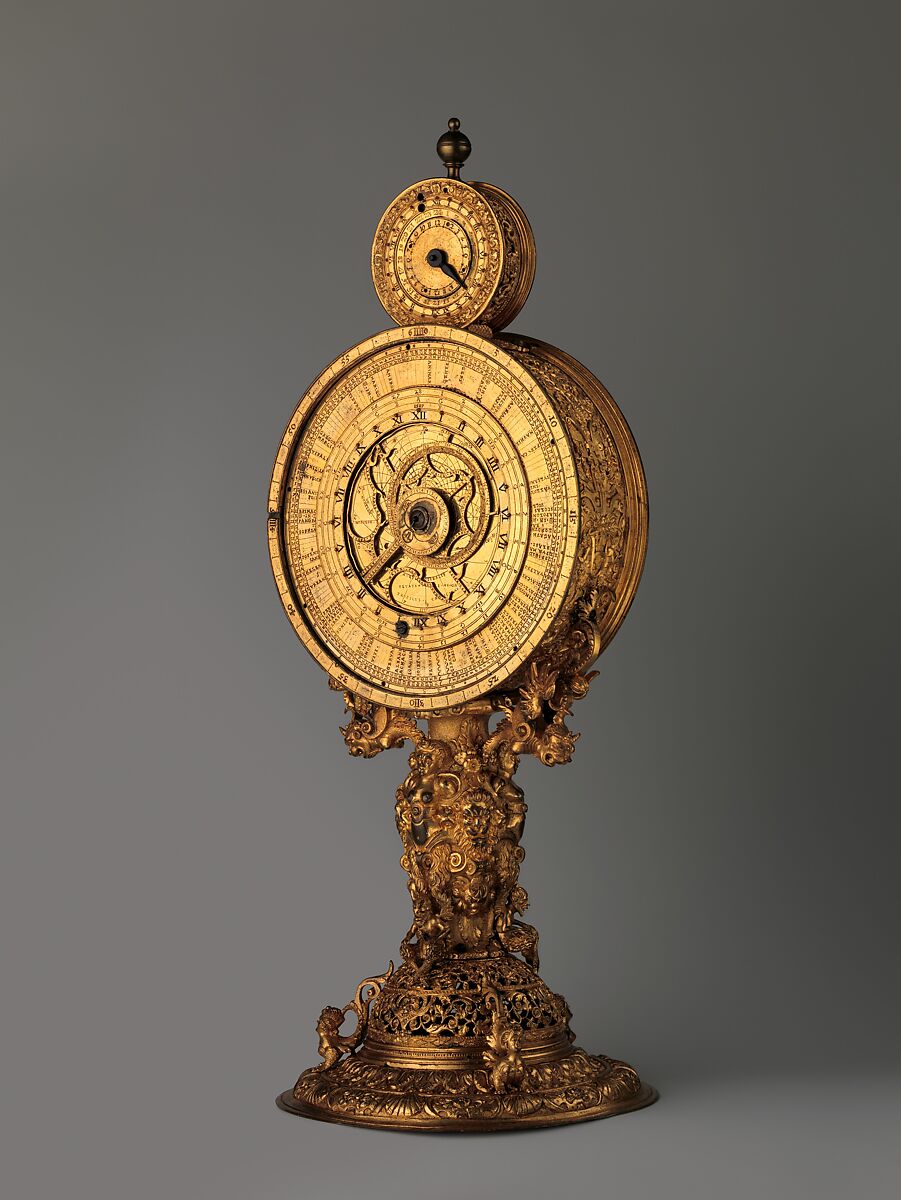 This artwork is meant to be viewed from right to left. Scroll left to view more.