Tureen with cover and stand
On view at The Met Fifth Avenue in Gallery 545
This tureen and stand comprise one of twenty-two such tureens in the most extensive silver service of the second half of the eighteenth century, numbering more than 3,000 items. Catherine the Great commissioned it to be "made in the latest fashion" in Paris. The empress was concerned with the smallest details of the design and production. The sculptor Étienne-Maurice Falconet, who had been instrumental in introducing the Neoclassical style to the Sèvres porcelain factory, advised on stylistic matters and may have been responsible for some of the drawings, whereas imperial Russian agents periodically supervised the execution at the various workshops involved in filling this large order.

Catherine, born Princess Anhalt-Zerbst, had grown up in comparatively modest circumstances, thus possessed an intense enthusiasm for an opulent court life, in which the decorative arts played an important role. The silver service is a rare document of the exuberant gifts that Catherine showered on her lovers. Count Gregory Orloff (1734–1783) and his four brothers orchestrated the conspiracy of 1762 that dethroned Peter III and brought Catherine to power. In September 1772, Catherine presented the service to Orloff, who "retired" shortly afterward and lived in Gatchina Palace until his death in 1783, after which the crown reacquired the service from Orloff's heirs.

Aside from its bold Neoclassical appearance, a total innovation was the omission of the elaborate centerpiece, or ménage, that had hitherto dominated princely table decorations. The space was now occupied by large tureens on stands and candelabra. Such formal table settings have been known in western Europe as services à la russe since the early nineteenth century.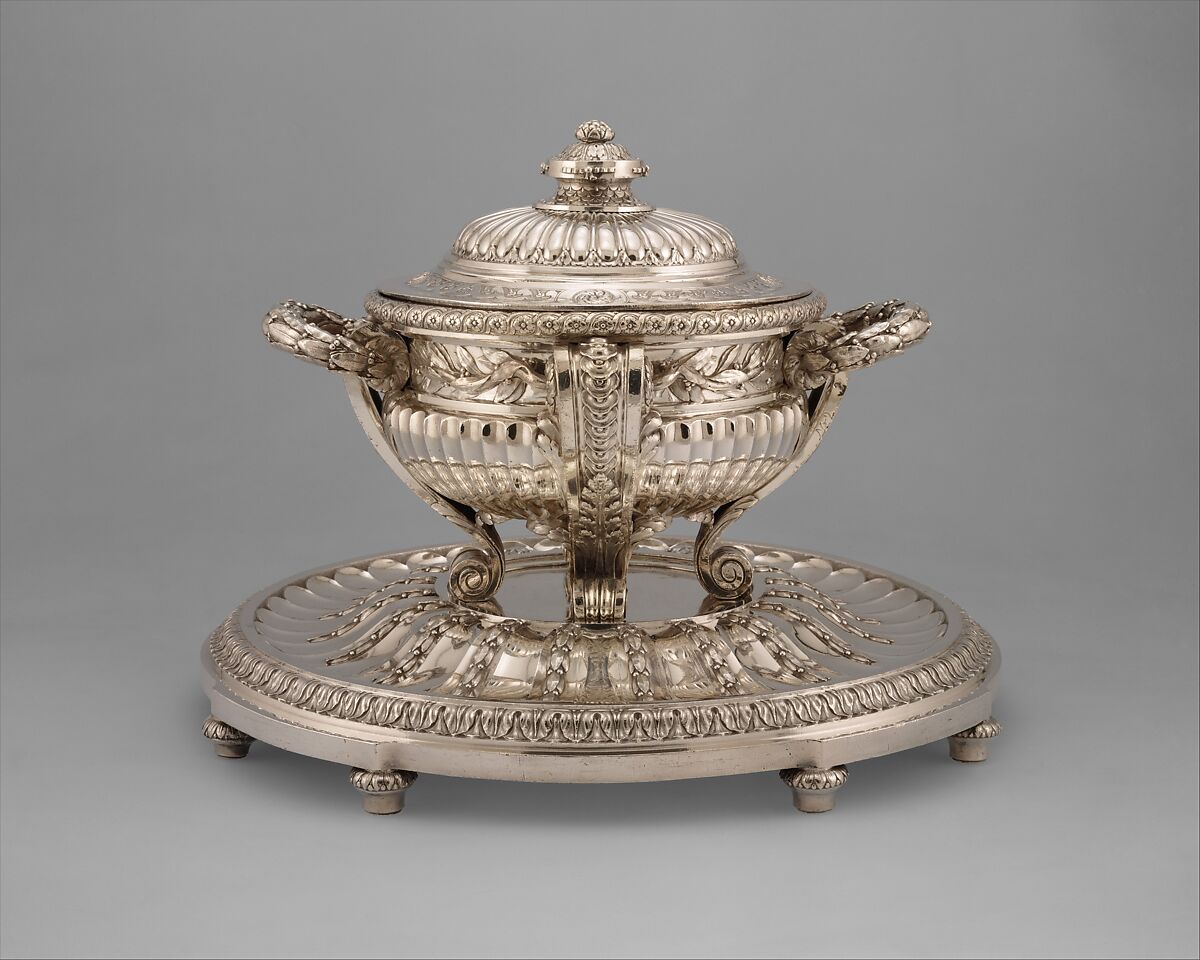 This artwork is meant to be viewed from right to left. Scroll left to view more.