Broth bowl with cover and stand (part of a traveling set)
Not on view
An écuelle is a lidded bowl with two handles used for serving hot broth or bouillon. During the late seventeenth and eighteenth century, broth was taken during the morning toilette but also offered to new mothers, as well as to the sick and bed-ridden to regain their strength. For that reason, écuelles were intended for private use in the bedroom rather than in the dining room.



Écuelles were often provided with a matching dish or plateau for bread but these items were frequently separated. Part of a travelling set, this écuelle retains not only its plateau but also a fork and spoon. While the écuelle and its plateau were made in 1768 by Louis Imlin III, a member of one of the foremost dynasties of silversmiths in Strasbourg, the fork and spoon were made by an unknown master. It was not uncommon for several makers to work on a single set, as goldsmiths frequently specialized in certain types of object. The set was probably contained in a protective case together with other pieces.



The pieces are engraved with the coat of arms of the du Bourg family. Éléonor Marie du Maine Comte du Bourg (1655–1739) was governor of Alsace and Marshal of France. These coat of arms may have been added at a later date.


Whereas leading Parisian silversmiths of this period were already creating works in the more disciplined and orderly Neo-classic style at the time that this écuelle was made, it is likely that the aristocratic clients of Imlin preferred the flamboyant curves of the earlier Rococo.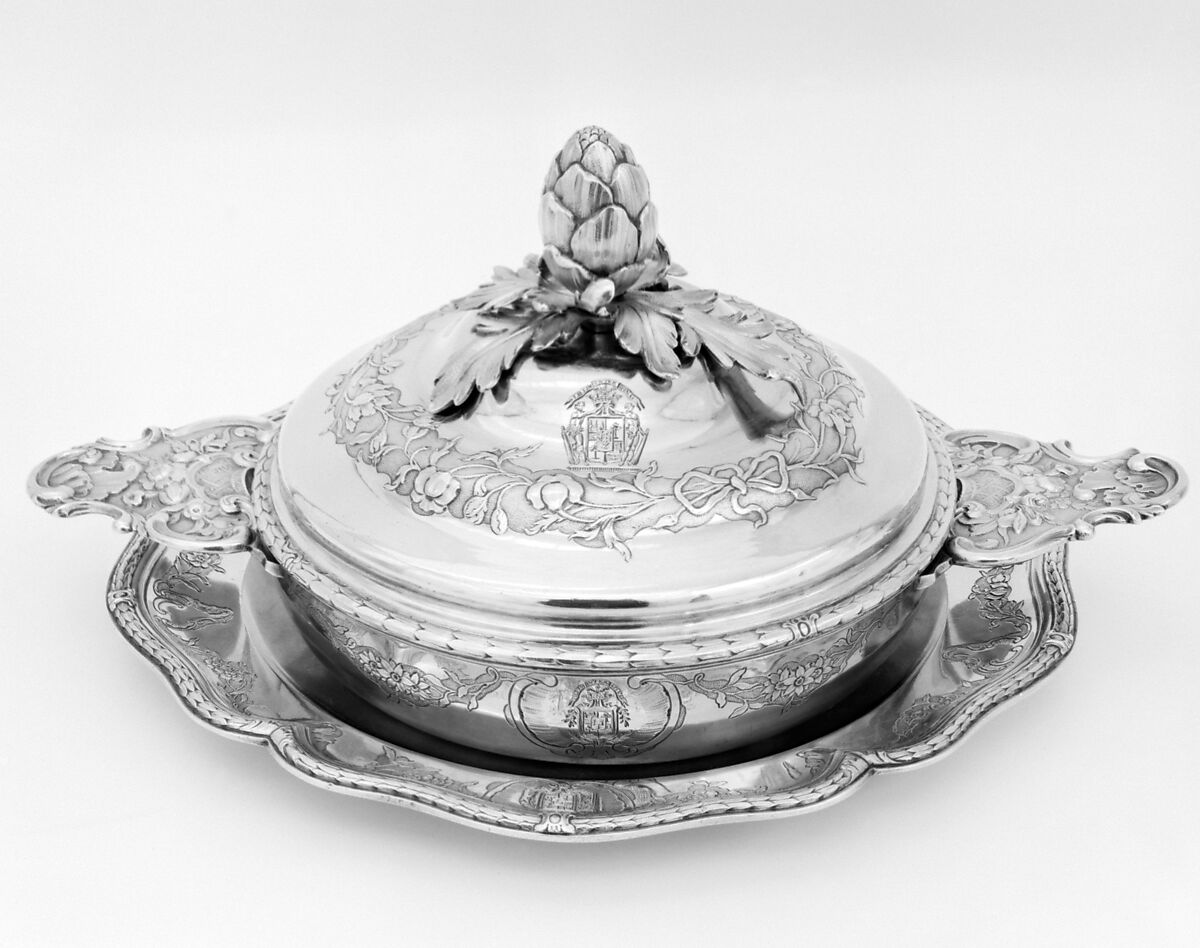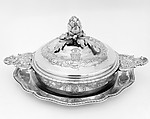 This artwork is meant to be viewed from right to left. Scroll left to view more.