Broth bowl with cover and stand (écuelle ronde et plateau rond)
Manufactory Vincennes Manufactory French

Not on view
The extraordinary quality of the painting on this covered bowl and stand mark it as one of the exceptional objects produced at the Vincennes factory. The painted decoration includes numerous marine creatures portrayed in small vignettes that prominently include large-scale shells and vegetation. The enamel painting is executed with a degree of skill, sense of animation, and compositional sophistication that have few parallels in the Vincennes production. It is enhanced by the gilt highlights, which have been subtly incorporated throughout. It is very likely that the painter was working from print sources as yet unidentified, but the influence of the great Rococo artist and designer Juste-Aurèle Meissonnier has been suggested in regard to the painted scenes. These vignettes reflect the Rococo style at its apex, seen most noticeably in the asymmetrical compositions and in the prominent use of shells, one of the basic motifs of Rococo decoration.

Covered bowls such as this were called écuelles and were intended to contain broth or soup. Throughout much of the eighteenth century, broth was the preferred morning beverage and was served during the morning toilette, while one was being washed and groomed. These covered bowls, with an accompanying stand, were made for individual use and rarely as part of a larger service. On this écuelle, the finial in the form of a fish with shells beneath may have signaled that the contents were intended to be a type of fish broth.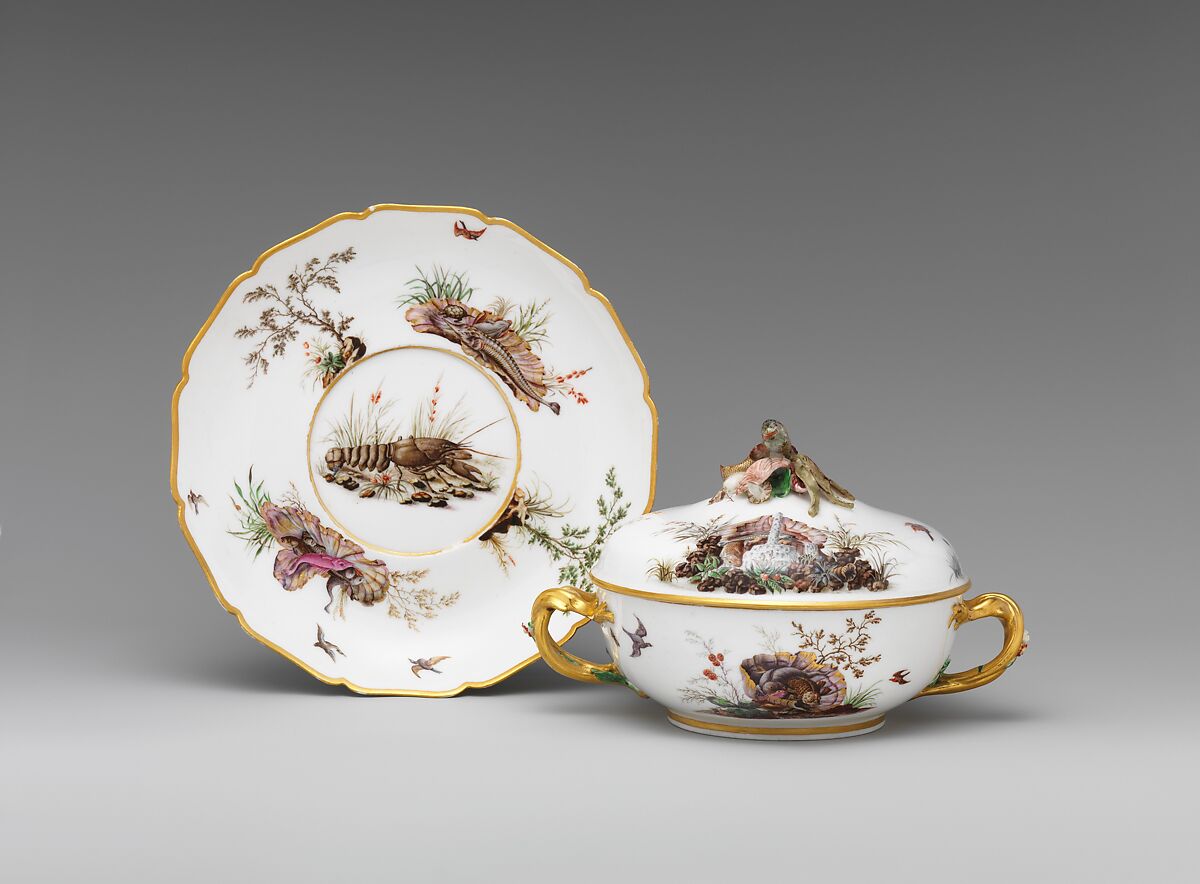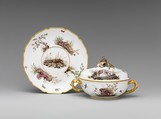 This artwork is meant to be viewed from right to left. Scroll left to view more.