Broth bowl with cover and matching stand (écuelle)
Not on view
Covered bowls such as this were known in France as ecuelles, and were intended for the serving of hot broth or soup. Broth was commonly served in the morning in the bedroom during the toilette, the elaborate washing and dressing ritual. The bowl's cover kept the contents warm, and the broth could be sipped from the bowl by using the two handles, while bread rested on the stand.
This basin and stand are decorated with the most common of all Rococo motifs, scrolls in the form of the letter C, and with abstract shell and vegetal forms. The handles are formed of looping bands entwined with laurel branches. The design of this ecuelle is masterful; little is known about the Toulouse silversmith Louis Landes, but the Rococo silver produced in Toulouse in the third quarter of the eighteenth century is among the finest French silver made in this style.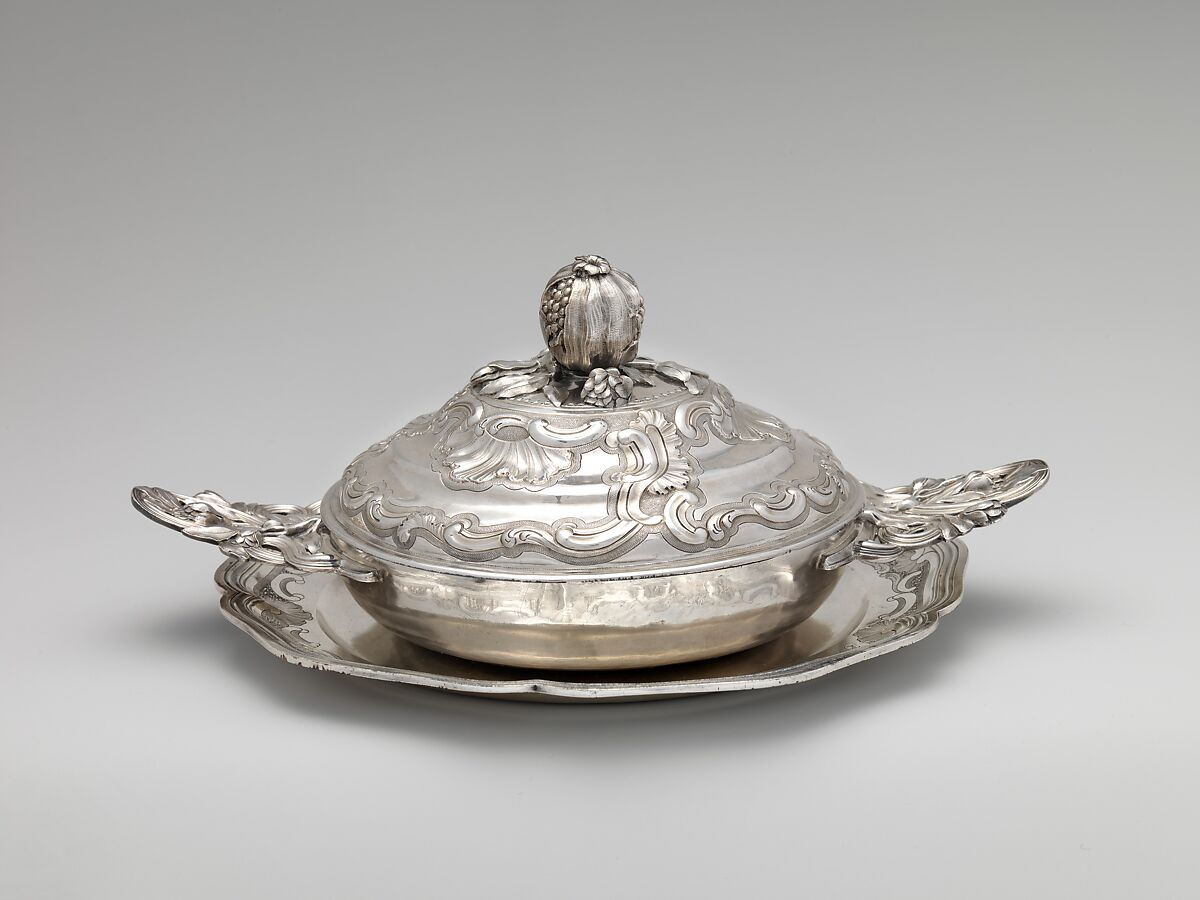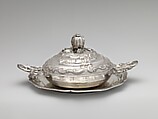 This artwork is meant to be viewed from right to left. Scroll left to view more.