Pair of altar candlesticks
On view at The Met Fifth Avenue in Gallery 550
Like our other candlesticks (cat. 162), this monumental pair was destined for a church altar. Although identical in technique, the two sets differ in structure and design, particularly the style of the volutes and the modeling of decorative elements such as the cherubs. The volutes and the figures' thick, clustered curls are reminiscent of Neapolitan Baroque metalwork produced between 1620 and 1640. Many goldsmiths and metalworkers were operating in Naples during that time, producing opulent pieces for churches, monasteries, and convents.[1] The majority of these works are known only through documents, although some noteworthy examples have recently been traced and published in Spain.[2] During their Italian tenure, many Spanish viceroys commissioned works of art in Rome and Naples that were destined for churches or palaces back home. This pair of candlesticks may have been one such export.
-PD'A

Footnotes
(For key to shortened references see bibliography in Allen, Italian Renaissance and Baroque Bronzes in The Metropolitan Museum of Art. NY: The Metropolitan Museum of Art, 2022.)


1. See Ruotolo 2007; D'Agostino 2011, pp. 60–66; D'Agostino 2014.
2. Madruga Real 1983; García Cueto 2009.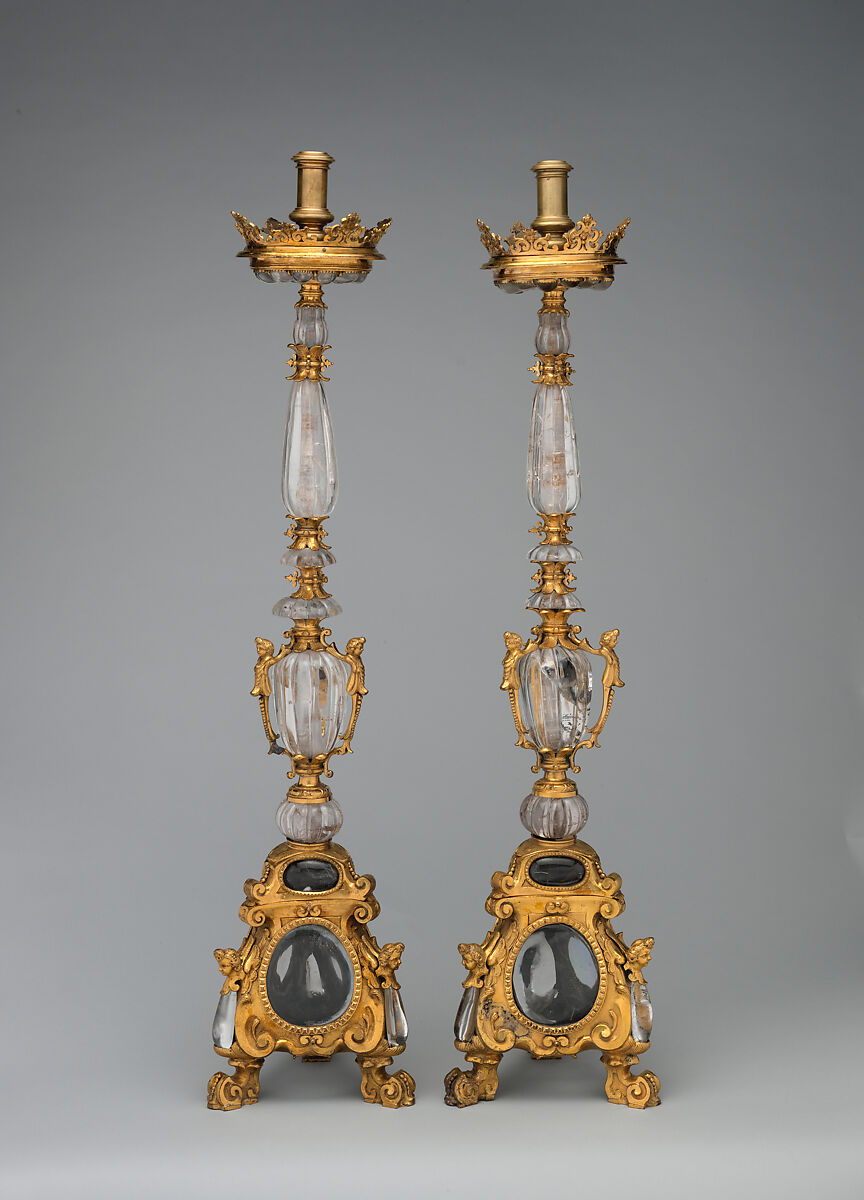 This artwork is meant to be viewed from right to left. Scroll left to view more.