St. John the Evangelist
Manufactory Capodimonte Porcelain Manufactory Italian
Modeler Giuseppe Gricci Italian

On view at The Met Fifth Avenue in Gallery 550
These two figures (1971.92.1 and .2) are among the most ambitious and finely modeled sculptures produced at the Capodimonte factory. The large scale of the figures is also unusual for the factory, and their successful firing represents an enormous technical achievement. The two figures were modeled by Giuseppe Gricci (1700–1770), one of the greatest of all eighteenth-century porcelain modelers, and this Mourning Virgin is the only Capodimonte figure that bears Gricci's signature.

The Mourning Virgin and Saint John are all the more remarkable because of their early date. The Capodimonte factory was established in 1743, and documents suggest that the Mourning Virgin was produced the following year. Much of the aesthetic impact of these two figures derives from the expressiveness of their poses as well as the skill with which they were modeled. However, the superb quality of the soft-paste porcelain itself plays an important role. Creamy, translucent, and unusually glossy, the porcelain produced at Capodimonte among the most beautiful of all European soft-paste porcelains.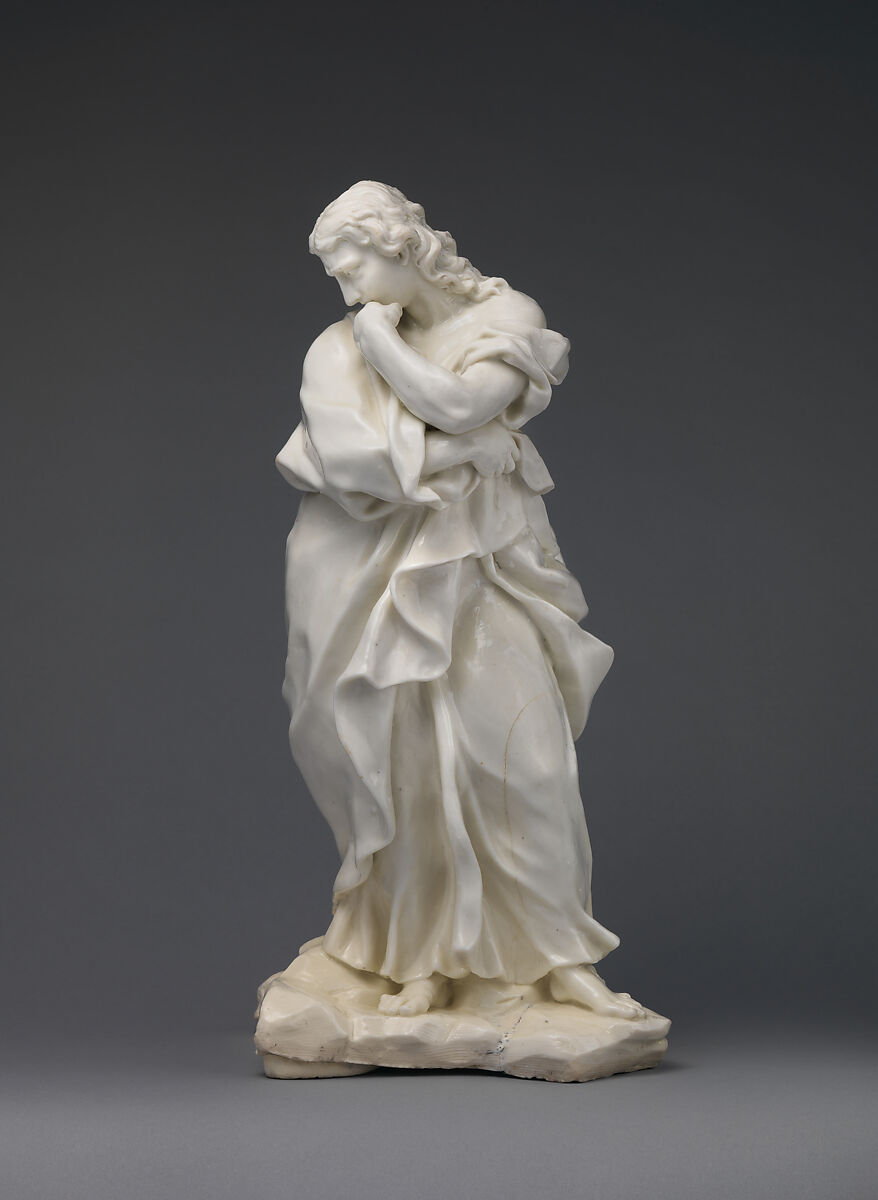 This artwork is meant to be viewed from right to left. Scroll left to view more.