Elephant-head vase (vase à tête d'éléphant)
Manufactory Sèvres Manufactory French
Modeler Jean-Claude Duplessis French

On view at The Met Fifth Avenue in Gallery 529
This remarkable Sèvres porcelain elephant-head vase is one of six in the Metropolitan Museum of Art, four of which were given by Charles and Jayne Wrightsman (see 1983.185.9 and 1983.185.10, .11). Presumably due to the technical challenges and cost of making these vases, relatively few were produced at Sèvres, all of which date to the years around 1760; nineteen examples are known in public collections today.

The design of this vase, one of the few models intended to also serve as a candle holder, is attributed to Jean-Claude Duplessis, the head of the sculpture workshop at Sèvres. Elephant-head vases were produced in two slightly different versions. According to Savill (p. 154), one version (shape A) was made without the small handles under the elephant's trunks, while shape B includes handles and beading on the elephant heads that loops through the handles (as on 1976.155.61). Shape B is more common than A. Elephant-head vases of both designs were made in three sizes, of which this is the second or middle size.

Elephant-head vases are known to have been sold as parts of garnitures or sets of vases (see 58.75.89–.91), combined with a variety of other vase models. The model found favor with the French court, as elephant-head vases were purchased by Louis XV, the prince de Condé, and Madame de Pompadour.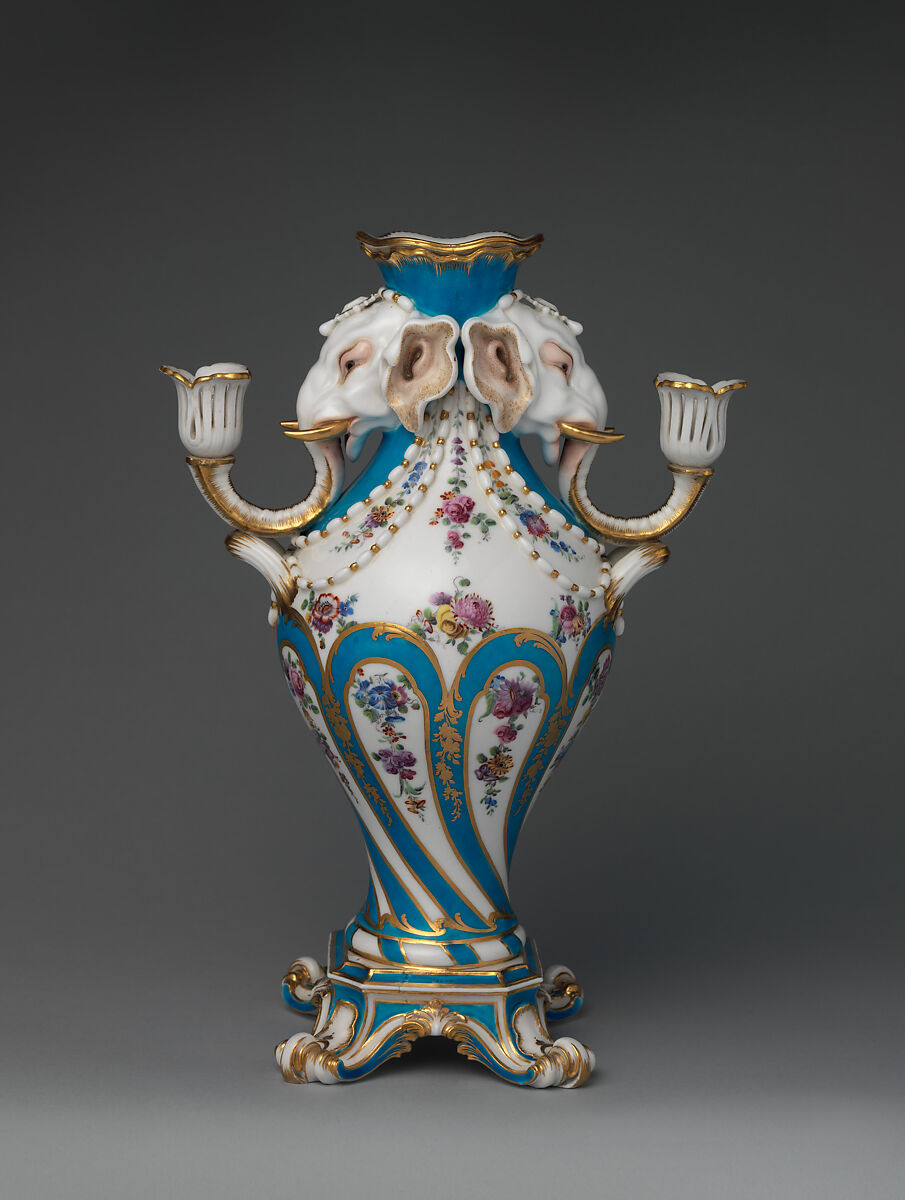 This artwork is meant to be viewed from right to left. Scroll left to view more.