Bottle
Design attributed to Christopher Dresser British, Scottish
Factory Minton(s) British

Not on view
The central pattern of scrolling interlaced foliage in orange edged in gold on a white ground harkens back to Islamic decorative motifs frequently found on ceramics. The vertical designs on the neck and under the bowl of the bottle are in imitation of fluting and gadrooning frequently found on silver hollowware. The bulbous shape of the vase, with a tall, narrow neck, takes its inspiration from Persian and Chinese examples.

Attributed to Christopher Dresser (1834–1904), the vase's decorative scheme follows his idea that "the ornament must tend to emphasise [sic] the beautiful quality of the object and not destroy the form." By the early 1860s, Dresser was working for the Minton factory as a freelance designer and his early work for the company was often inspired by Persian examples. Some of these designs were presented in Minton's display at the International Exhibition, London (1862).

The stylized geometric motifs recalling Middle Eastern sources, as well as the overall organization of ornament on the vase, are in accord with Dresser's theories on good design as espoused in his Principles of Decorative Design (1873), which echoed the ideas of Owen Jones. Both believed that when an object found in nature is used as a decorative motif ,it should be depicted conventionally, or flattened, rather than in imitation of the model. Dresser also admired the abstraction and intricacy of interlaced patterns associated with Persian ornament.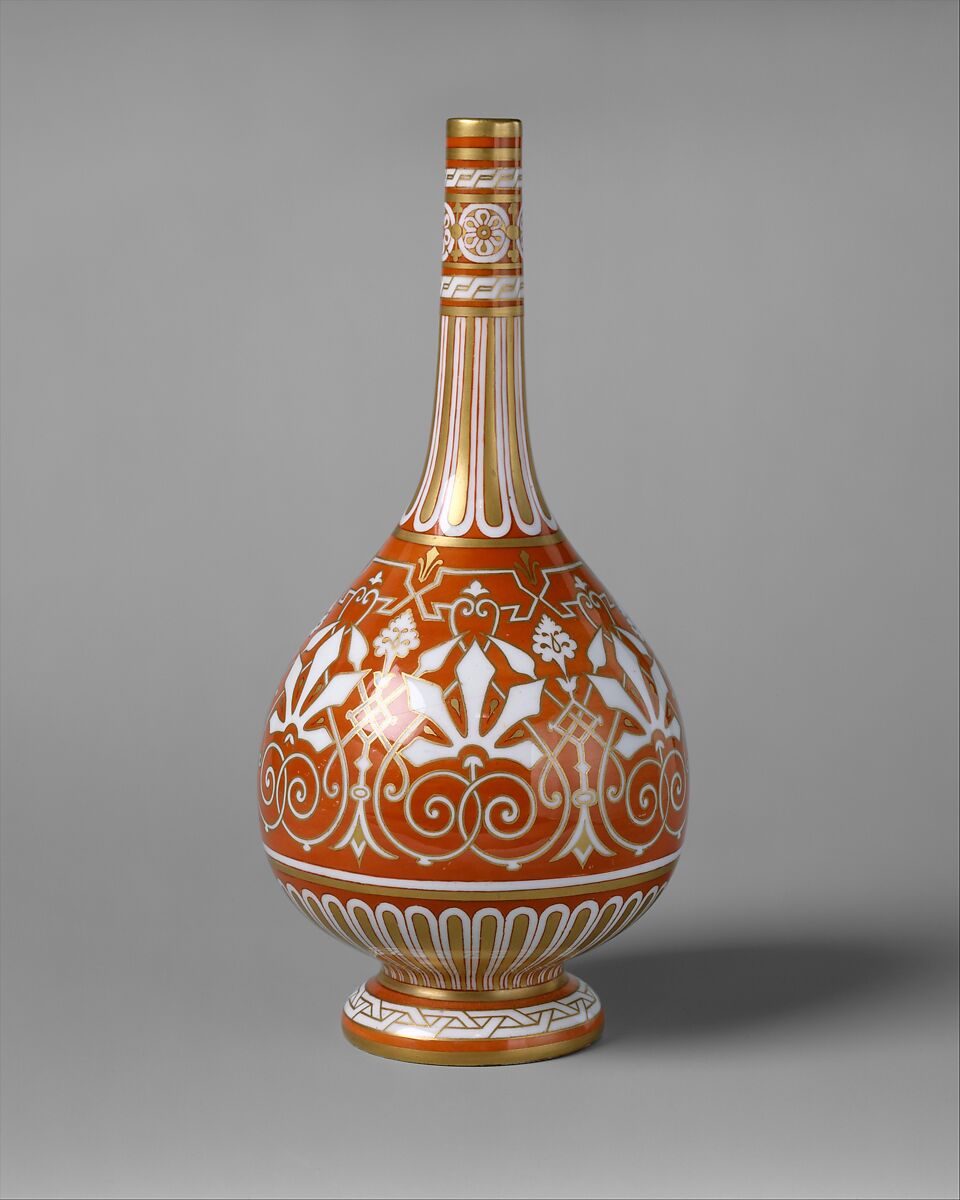 This artwork is meant to be viewed from right to left. Scroll left to view more.