Astronomical table clock
Movement probably by Jeremias Metzger German
Signed by Caspar Behaim (Chasparus Bohemus) Austrian

Not on view
In the 1500s, priceless knowledge was validated through splendid casework. Supporting technological endeavor was a way for noble sponsors to earn intellectual kudos, even to magically gain scientific knowledge as if by osmosis. Holy Roman Emperor Ferdinand I, for example, famously filled his curiosity cabinet with clocks. This example shows the stars' positions, days of the week with planetary rulers, the time in Roman and Arabic numerals, daylight and nighttime hours, and the date; it even includes a disk for setting an alarm. Its Viennese maker, Behaim, may have collaborated with Metzger, of Augsburg, whose clocks were so sought after that he stretched guild rules to meet the demand.

The front has dials (parts of which are now missing) for showing the hours, the position of the sun in the zodiac, and the day of the year, together with various saints' days. The back has a clockwork-driven astrolabe showing the apparent motions of fourteen stars in the northern
hemisphere. The procession depicted on the base is derived from an engraving by Hans Sebald Beham (1500–1550), and the hunting
scenes on the pierced bell house are based on engravings by Virgil Solis (1514–1562). The finial is a replacement made in Paris by
Alfred André (1839–1919).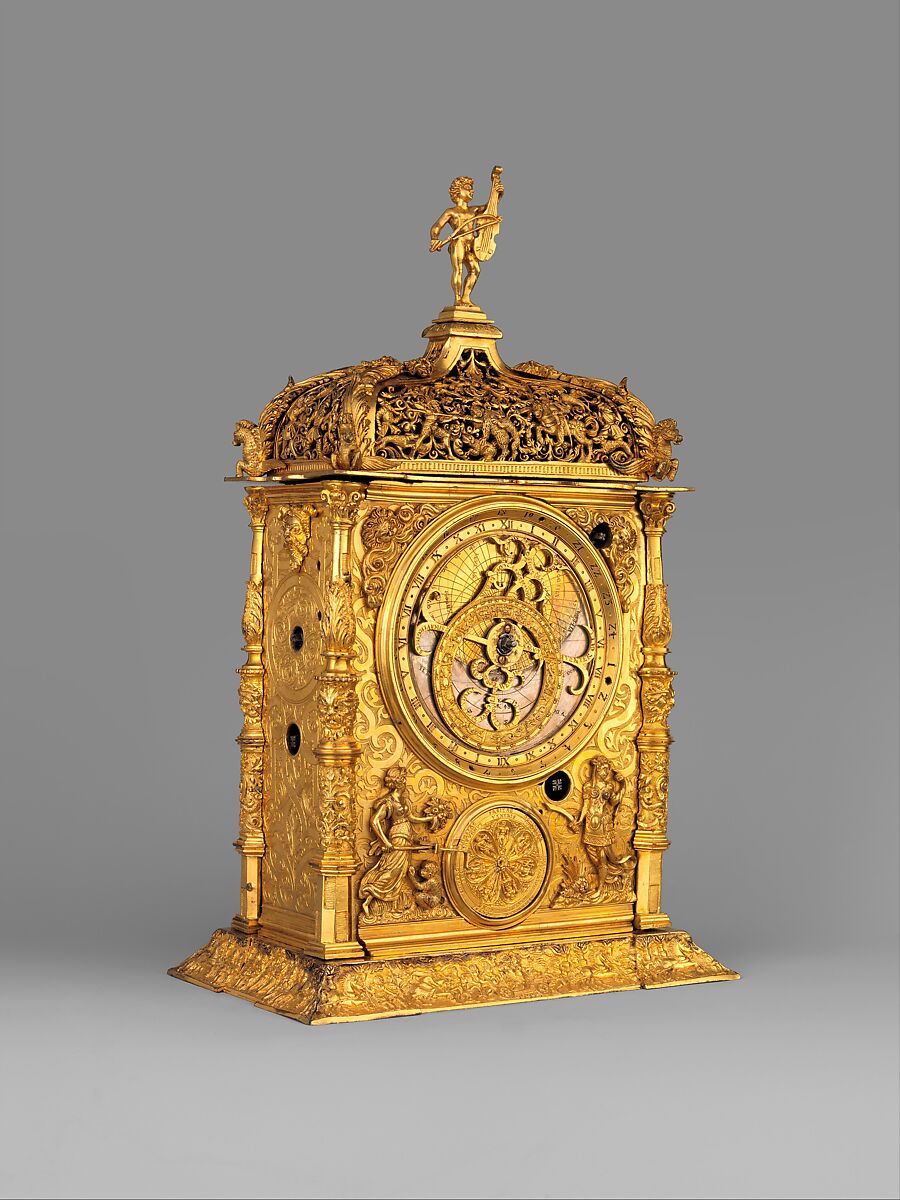 This artwork is meant to be viewed from right to left. Scroll left to view more.