Halberd of Archduke Ernst of Austria (1553–1605)
On view at The Met Fifth Avenue in Gallery 371
The head consists of a broad axe blade with concave cutting edge and decoratively cusped sides, a long spear blade with raised median rib, a down-turned hook with cusped edges, and a rectangular socket with two side straps. The etched decoration includes foliate scrolls on a blackened, dotted background, surrounding the emblems of Archduke Ernst of Austria (1553–1605): on each side of the spear blade is the monogram EE flanked by palm and laurel branches; on the left side of the axe blade are the archducal arms surrounded by the collar of the Order of the Golden Fleece and surmounted by an archducal bonnet; on the right side of the axe blade is the Burgundian Saint Andrew's cross and fire steels; and on either side of the hook is the date 1593. The original wooden shaft is octagonal in section, covered with red fabric and studded with brass nails; the tassel mounted at the top of the shaft is modern.

This halberd is one of a series made for the Trabanten (bodyguard) of Archduke Ernst of Austria and commemorates the year he assumed the title of regent in the Netherlands.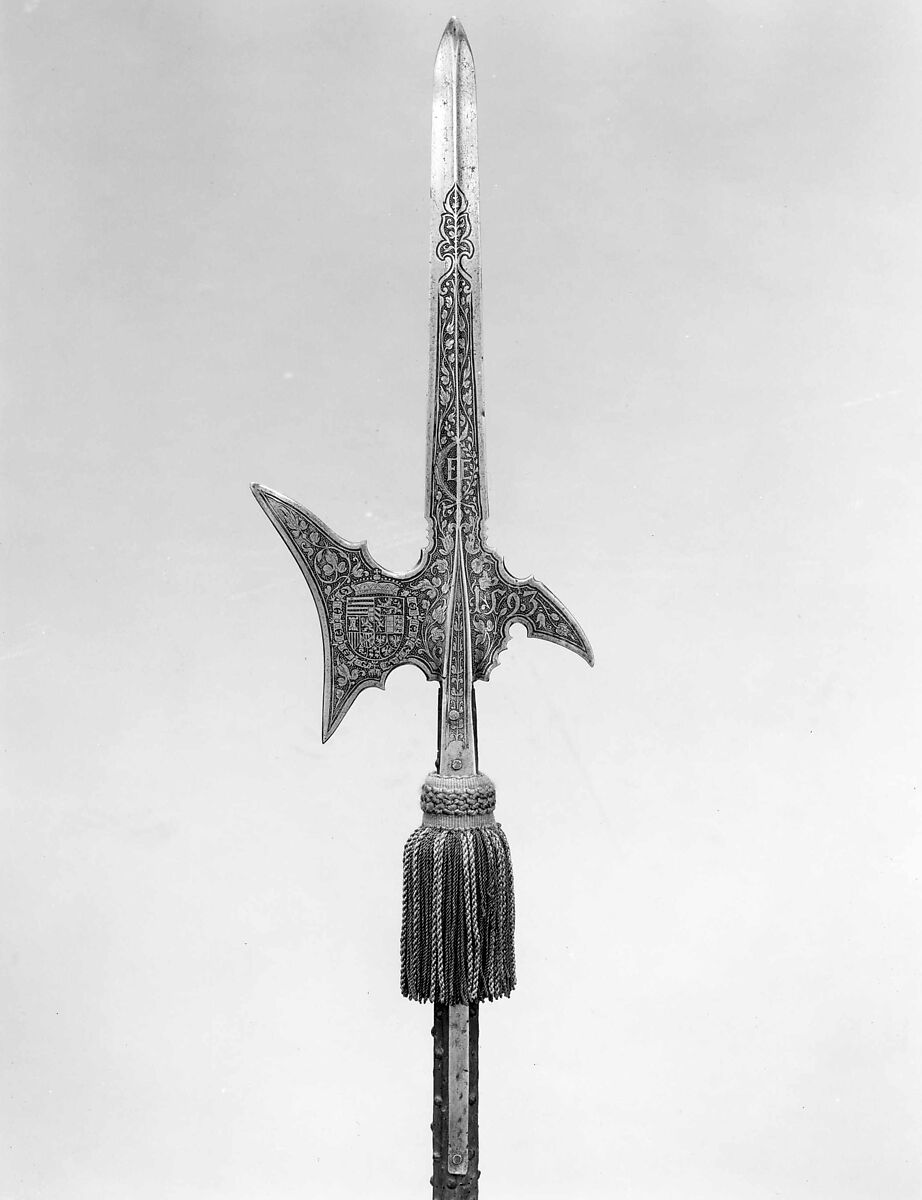 This artwork is meant to be viewed from right to left. Scroll left to view more.