Work bag
Not on view
A fine example of English amateur embroidery of the late 1600s, this work bag bears the initials of the young needleworker who made it, who also added the date 1669, and her age, ten. The bag, which would have been used to store embroidery implements and supplies, is decorated on both front and back with red wool thread, primarily in a double running stitch, on a linen foundation.

Embroidery was an essential component of female education in England in the seventeenth century; students generally completed at least one sampler displaying a variety of techniques and designs. By the mid-seventeenth century the repeating border designs worked on samplers had become anachronistic in the contemporary design vocabulary, having been derived from sixteenth-century pattern books produced on the Continent and adapted by English publishers. To find an old-fashioned border design on a practical object like this work bag is unusual. Yet the detached motifs in the carefully organized yet lively design - human figures; native plants and flowers, including strawberries, acorns and honeysuckle; heraldic animals such as lions, leopards, and stags; and more prosaic creatures such as birds and caterpillars - are typical of those found on English embroidered textiles throughout this era.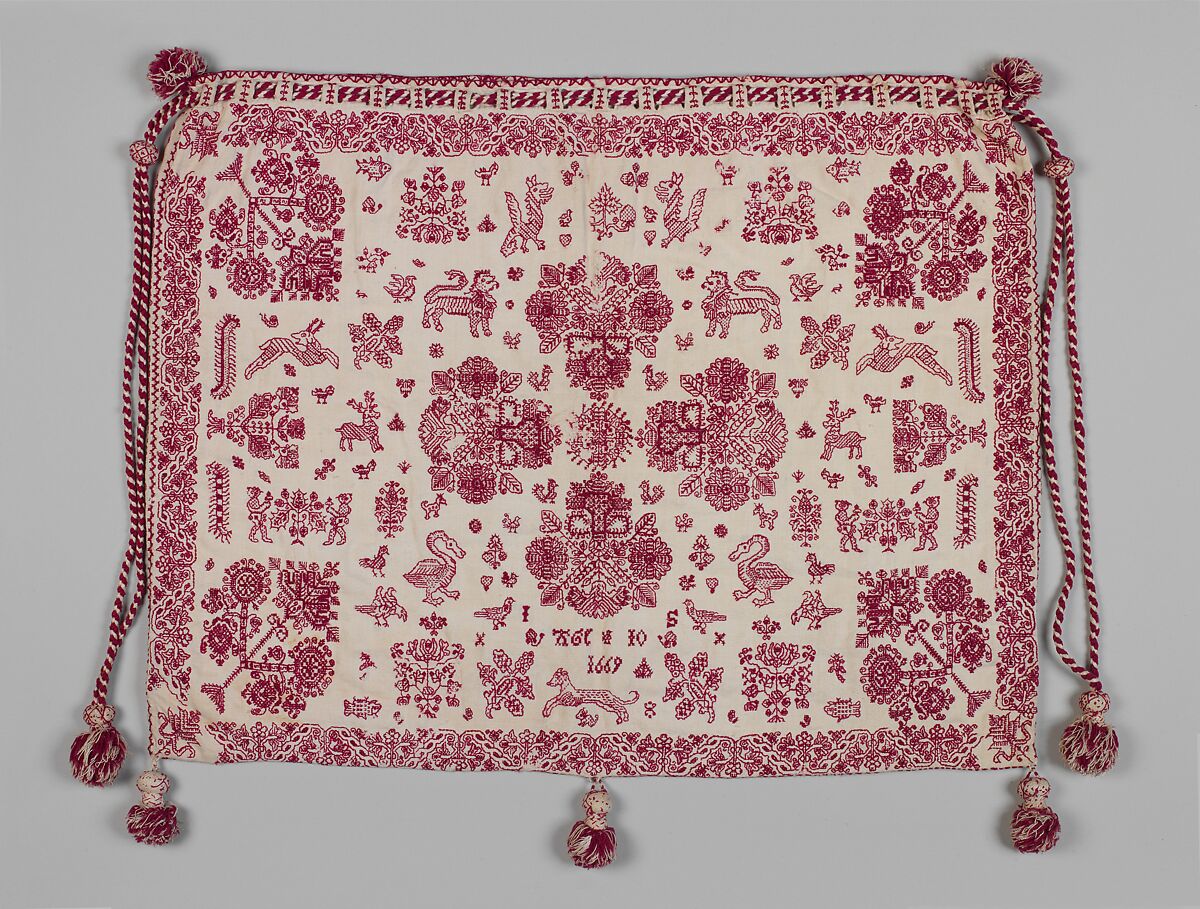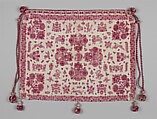 This artwork is meant to be viewed from right to left. Scroll left to view more.