Saint Sebastian
Circle of Master of the Furies Austrian

Not on view
As protector of potential plague victims and soldiers, Saint Sebastian (died ca. 288) was popular with the faithful. The emphasis is on the saint's God-given beauty and the exotic material to realize it. The Pretorian is shown shot through with the arrows of his martyrdom. Tears trickle from his eyes as he appears to breathe a last sigh of exhaustion, provoking compassion. A putto is about to crown the martyr with a winner's laurel wreath, thus vanquishing his physical suffering. The distinctive style of the so-called Master of the Furies is supremely present and similarly found in the master's name-piece, a Fury statuette in the Kunsthistorisches Museum in Vienna.
#92. Saint Sebastian, Part 1
Playlist

92. Saint Sebastian, Part 1

92. Saint Sebastian, Part 2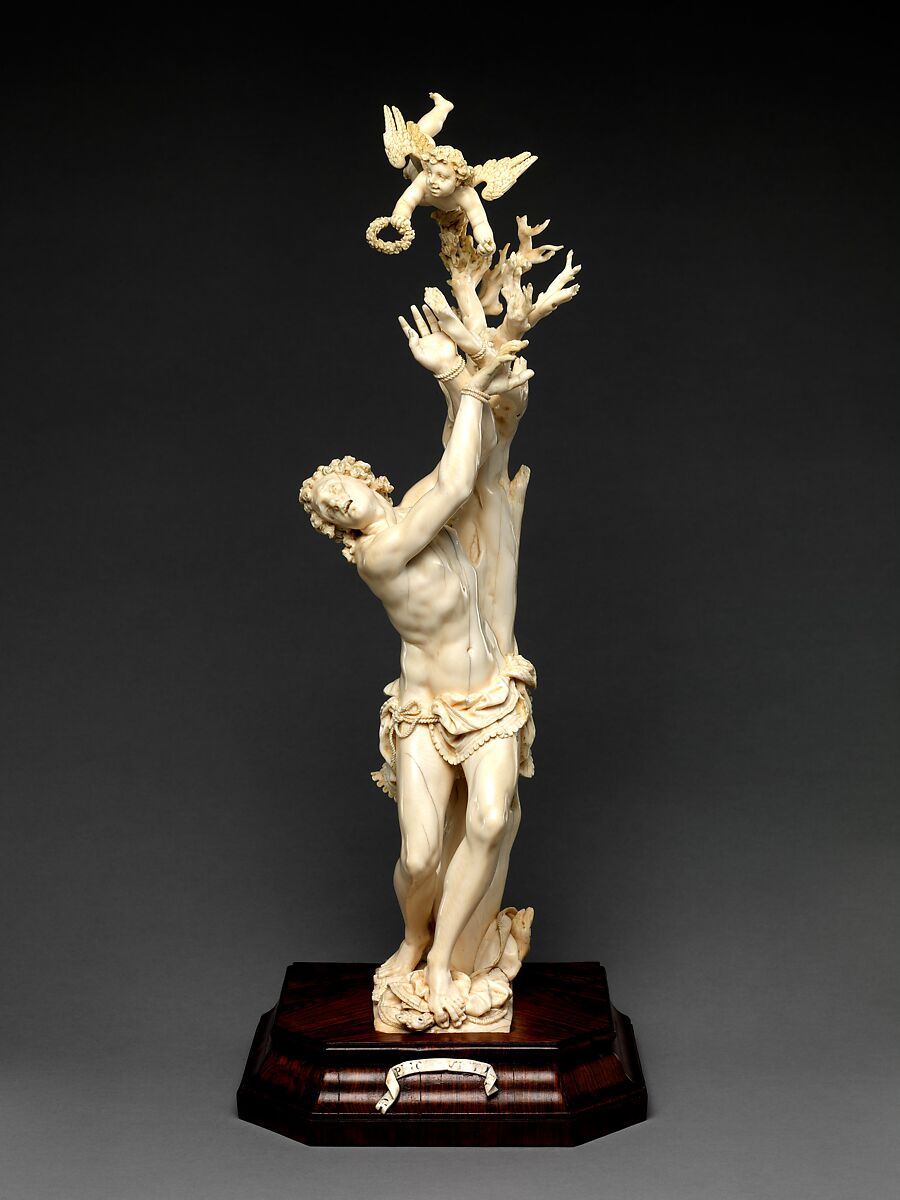 This artwork is meant to be viewed from right to left. Scroll left to view more.