Terracotta two-handled vase
Greek, South Italian, Apulian, Canosan
On view at The Met Fifth Avenue in Gallery 162
This vase is a variant of the funnel-jar with relief plaques 06.1021.248. The underlying shape is comparable. The decoration here is even more sculptural, with the two handles in the form of Erotes; plaster copies replace the originals, which are lost. The magnificently tactile Medusa on the front of the body may well fulfill her time-honored function of guardian and averter of evil. A statuette once stood on the ledge between her wings.
Four such vases were in the burial. This one belongs with the same group as the loutrophoroi 06.1021.245 and 06.1021.249; the pyxis 06.1021.253a, b; and the funnel-jar 06.1021.248a, b.
#1233. Terracotta two-handled vase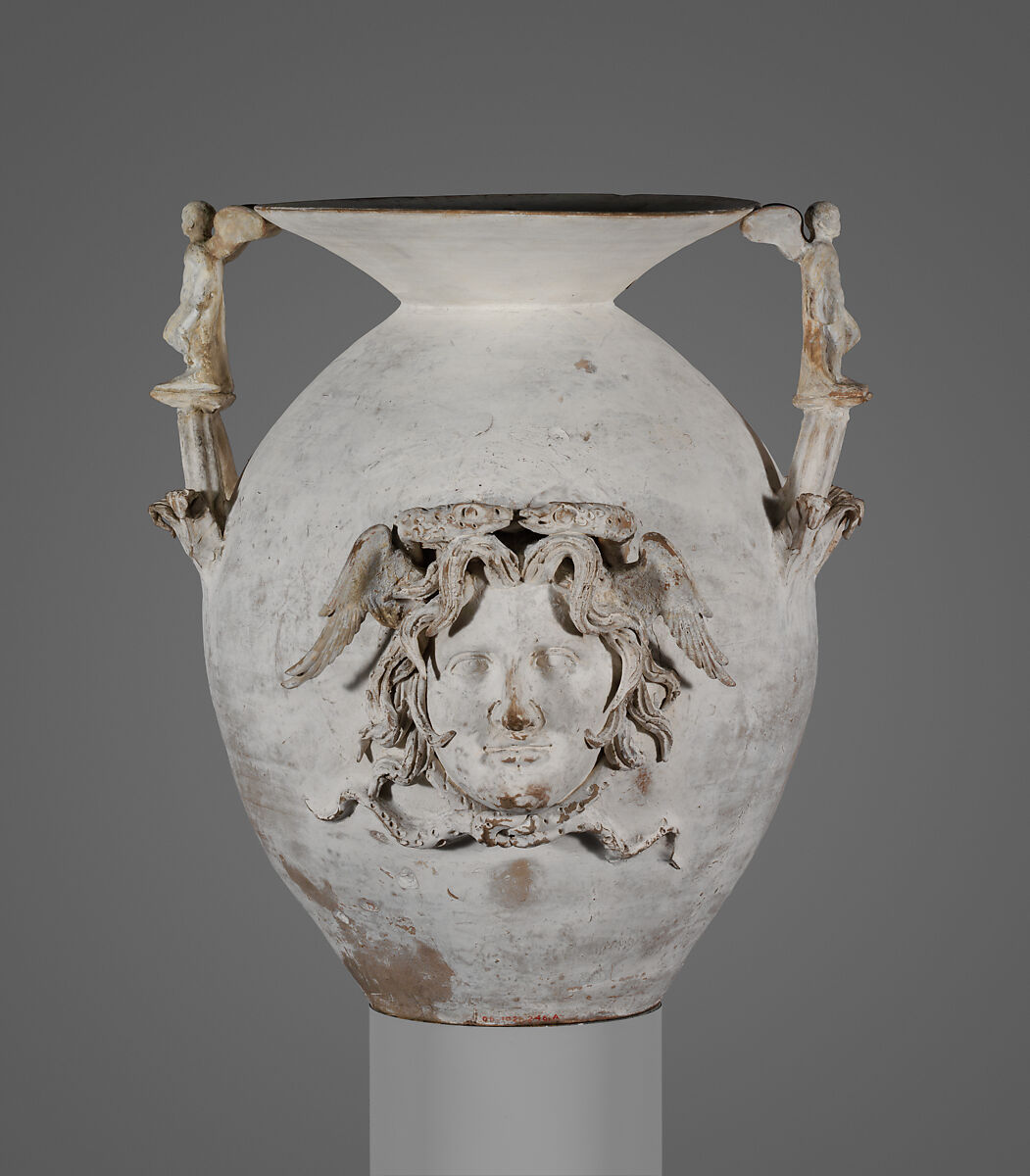 This artwork is meant to be viewed from right to left. Scroll left to view more.