Terracotta lekythos (oil flask)
Attributed to the Diosphos Painter

On view at The Met Fifth Avenue in Gallery 154
Perseus flying away with the head of Medusa, while Pegasos springs from her severed neck

Perseus, son of the god Zeus and the human princess, Danae, was given the task of beheading Medusa, one of the three Gorgons, whose faces were so horrible that seeing them turned men to stone. With the help of a magic cap and winged shoes given to him by Athena, Perseus became invisible and flew to the place where the three sisters were asleep. There he cut off Medusa's head. On this vase, Perseus flees with the head in a sack as the immortal winged horse Pegasos springs from the body of the dead Gorgon. Perseus and the horse are shown in the traditional black-figure manner, while the Gorgon is drawn in outline, probably influenced by the newly developed red-figure technique.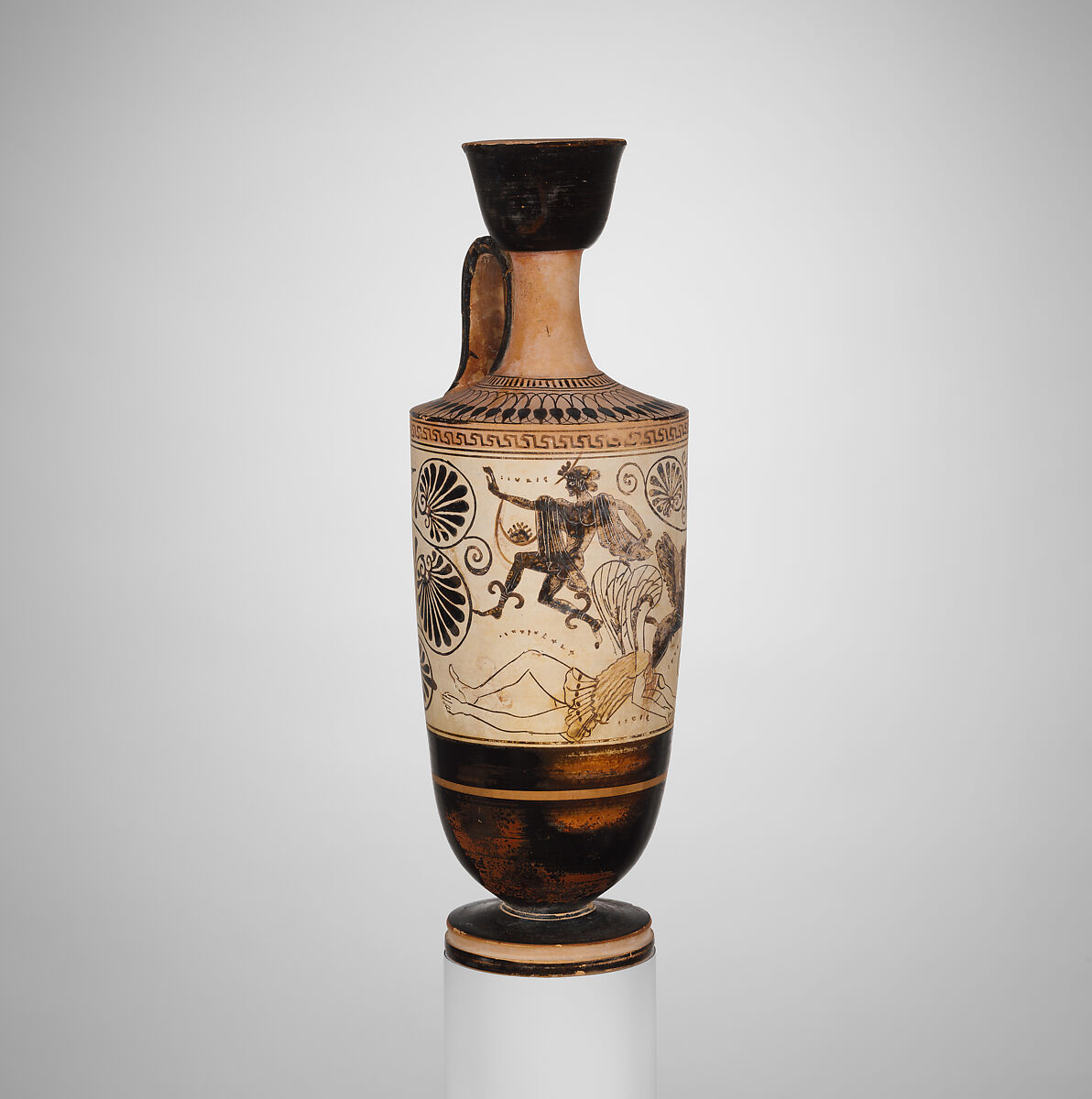 This artwork is meant to be viewed from right to left. Scroll left to view more.