Marble portrait of the emperor Augustus
On view at The Met Fifth Avenue in Gallery 166
This over life-size fragment may have been part of a seated statue of the emperor made during the reign of his step-son and successor, Tiberius. Over two hundred and fifty portraits of Augustus, including numerous full-length statues, are known today. In antiquity, there were probably as many bronze statues of the emperor as there were marble ones, but relatively few of the former have survived. Augustus himself claimed to have removed eighty silver statues that had been set up in his honor in the city of Rome alone.
Although Augustus' features are individualized, he is represented in an idealized, ageless way. When he died in A.D. 14, he was seventy-seven years old, but no portraits of him in old age are known.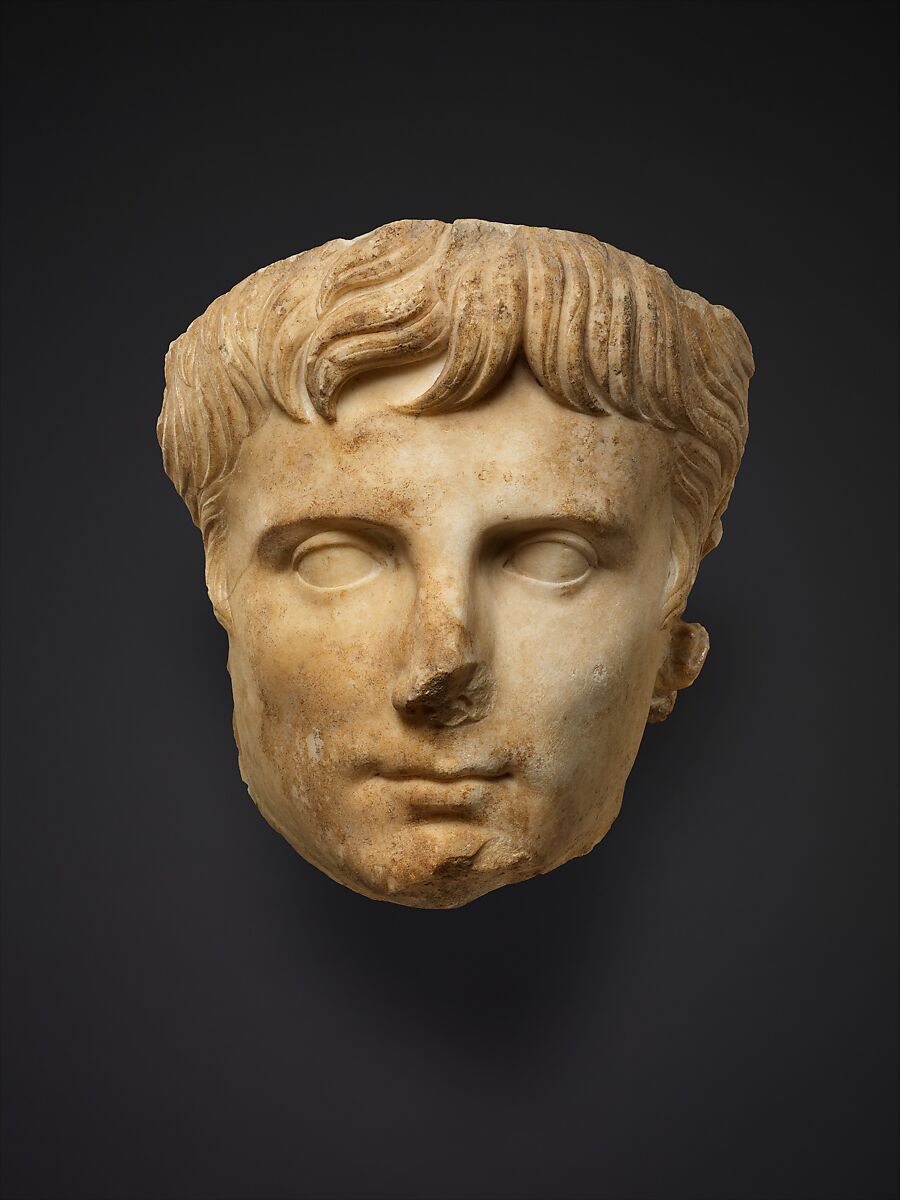 This artwork is meant to be viewed from right to left. Scroll left to view more.