Marble statue of a draped seated man
Signed by Zeuxis

On view at The Met Fifth Avenue in Gallery 162
Copy of a Greek statue of the mid-2nd century B.C.
Seated; fragmentary. Perhaps portrait statue of poet or philosopher; copy Greek original 2nd century B.C.

For the ancient Greeks, it was important to represent the entire figure in a portrait, not just the head as became popular in the Roman period. Although the head of this Roman copy is missing, the turn of the upper body to the left, the three holes beneath the left shoulder, and the angular hollow at the inner side of the left arm suggest that the figure was playing the kithara and consequently, is best identified as a poet. It may be a retrospective portrait of one of the great Greek poets of the Hellenistic age, such as Kallimachos or Theokritos, or perhaps one of the legendary bards of earlier days portrayed in Hellenistic style. On the front of the seat, above the left foot, is the signature of the sculptor Zeuxis. He must have been one of the many copyists of the Roman period who attached their signatures to their works.
#1281. Marble statue of a draped seated man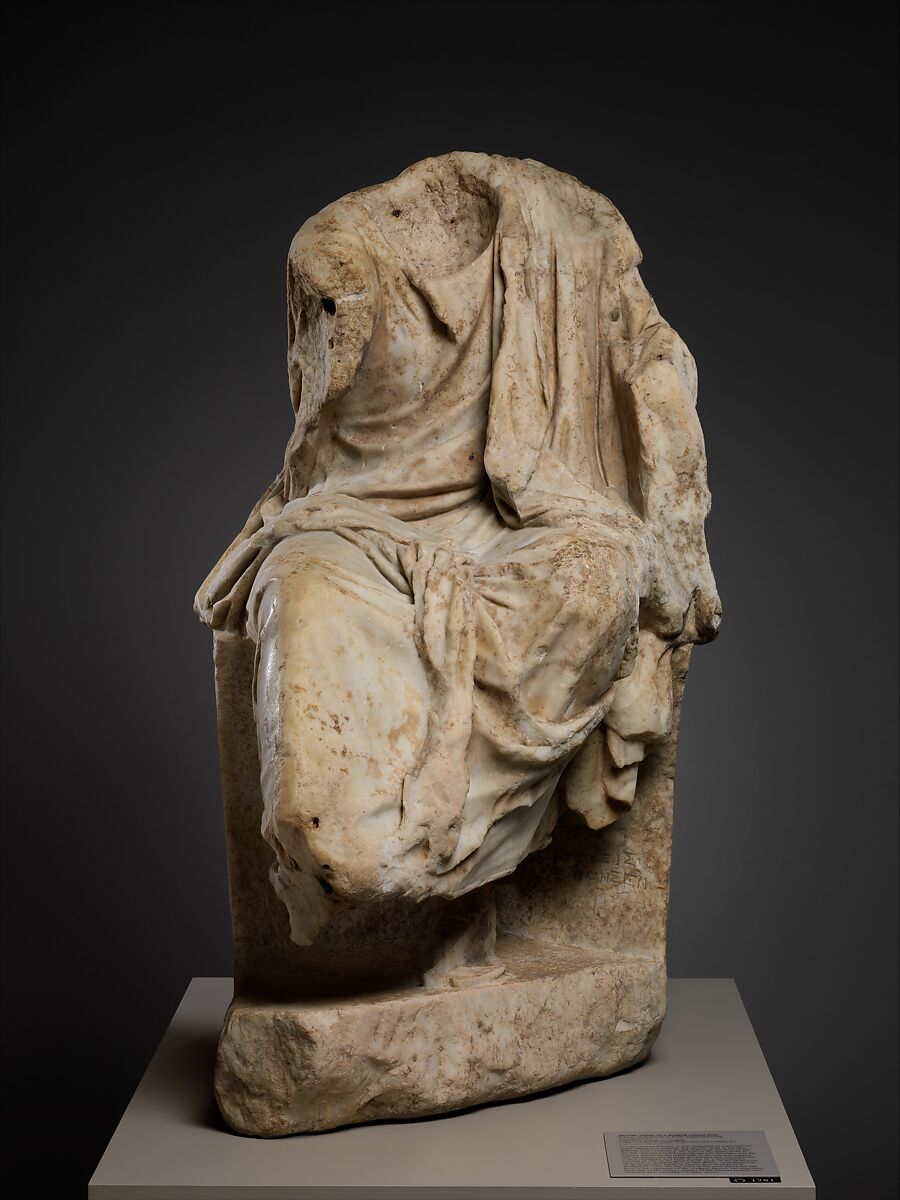 This artwork is meant to be viewed from right to left. Scroll left to view more.