Terracotta kylix: eye-cup (drinking cup)
On view at The Met Fifth Avenue in Gallery 171
Obverse and reverse, between eyes, Theseus and the Minotaur

In Greek mythology, Athens was once subject to King Minos of Crete and was obliged to send a yearly tribute of seven youths and seven maidens. They either lost their way in the king's labyrinthine palace or were consumed by the Minotaur, part man and part bull. Theseus, with the help of Ariadne, Minos' daughter, killed the monstrous creature. The episode appears here with youths and maidens as spectators.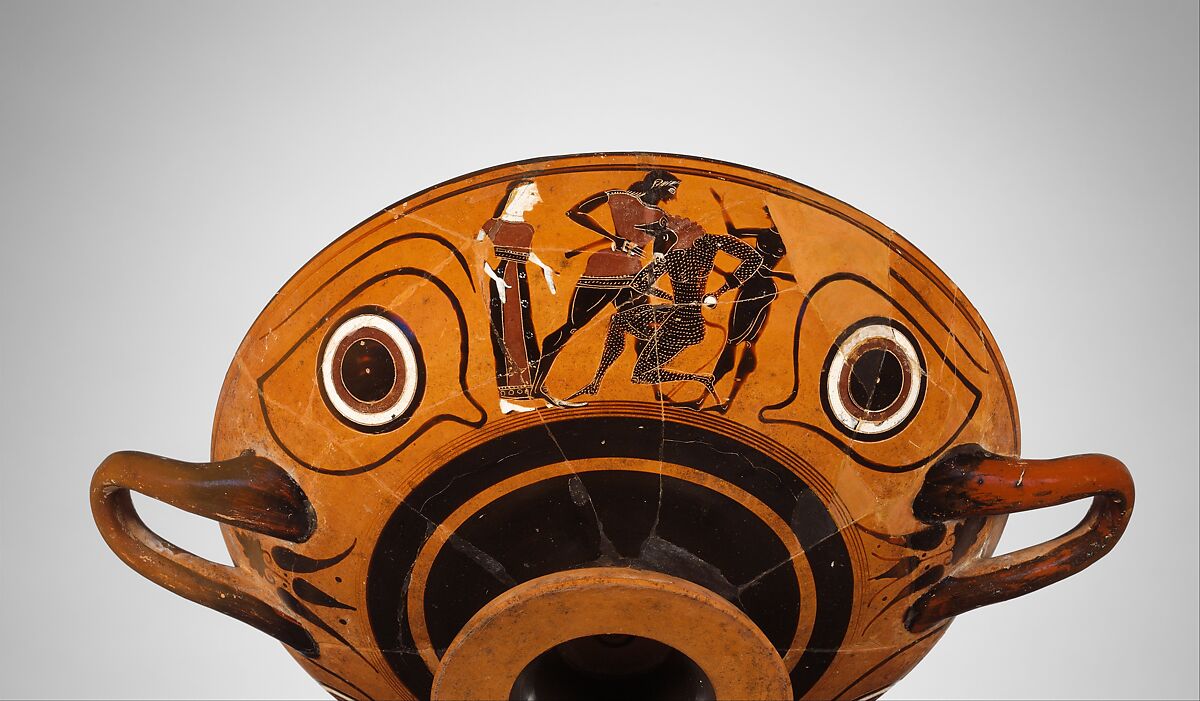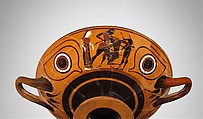 This artwork is meant to be viewed from right to left. Scroll left to view more.