Terracotta psykter (vase for cooling wine)
Attributed to Oltos

On view at The Met Fifth Avenue in Gallery 154
Athletes practicing in gymnasium

The name of each figure is inscribed: the flute player, Smikythos; the diskos thrower, Antiphanes, and his trainer, Antimenes; the broad jumper, Dorotheos ("he is going to jump"); the javelin thrower, Batrrachos; Kleainethos, the judge crowning the boy fair Epainetos, and his trainer, Alketes. Two inscriptions refer to the vase itself: "drink me" and "I open my mouth wide."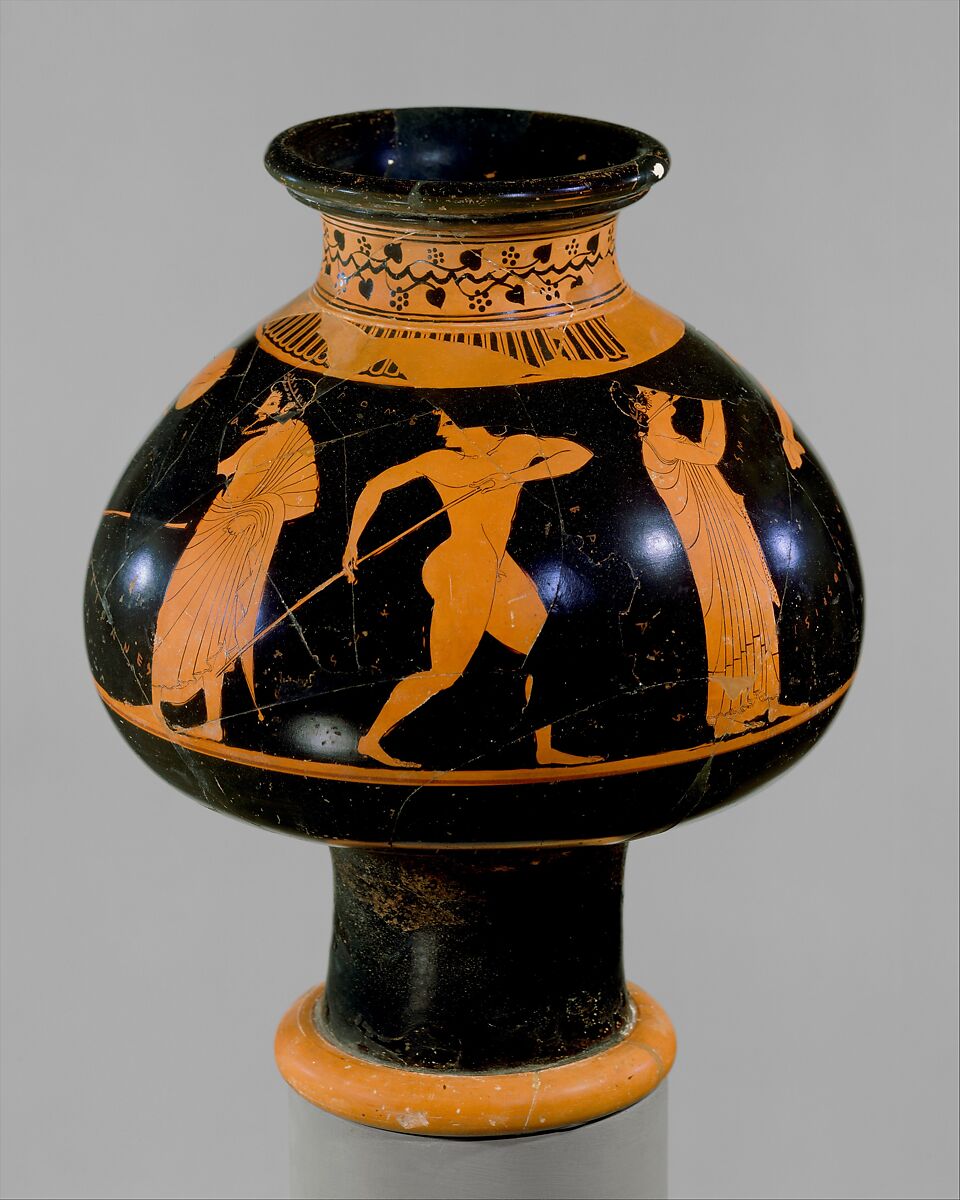 This artwork is meant to be viewed from right to left. Scroll left to view more.