Terracotta psykter (vase for cooling wine)
Attributed to Oltos

On view at The Met Fifth Avenue in Gallery 154
Around the body, hoplites(foot soldiers) mounted on dolphins

This procession of identically dressed foot soldiers seems to advance with military precision. A number of other dolphin-riding hoplites appear on vases of this period. All are accompanied by a flute player, suggesting that this scene illustrates a dramatic chorus, probably from a contemporary play. The six dolphins would have seemed to leap and dive as the psykter bobbed in the ice water inside a large krater.
#1016. Terracotta psykter (vase for cooling wine)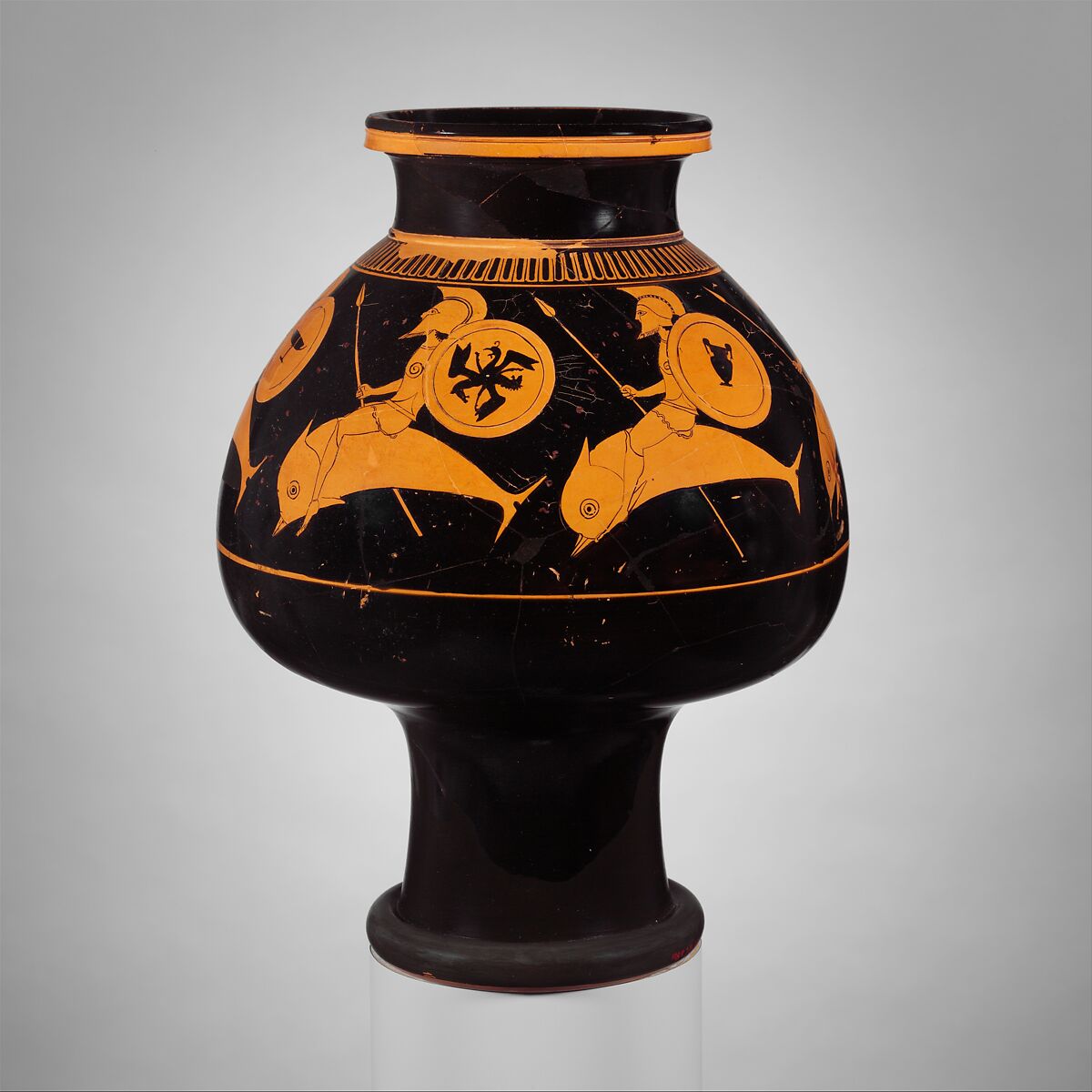 This artwork is meant to be viewed from right to left. Scroll left to view more.