Two fragments of a terracotta skyphos (deep drinking cup)
Attributed to the Palermo Painter

On view at The Met Fifth Avenue in Gallery 161
The punishment of Marsyas

Incomplete though it is, this beautiful work illustrates the South Italian predilection for large vases and the ample surface they provide for decoration. The goddess Athena invented the double flutes but rejected them because her face was disfigured when she played them. The satyr Marsyas mastered the instrument and in time challenged the god Apollo to a contest. Marsyas lost and was flayed for his presumption. On one side of the skyphos, Artemis and Leto, sister and mother of Apollo, face the satyr who leans on a pillar inscribed with his name and holds a large knife. The other side preserves much of Athena, with her martial attributes, seated pensively on a rock.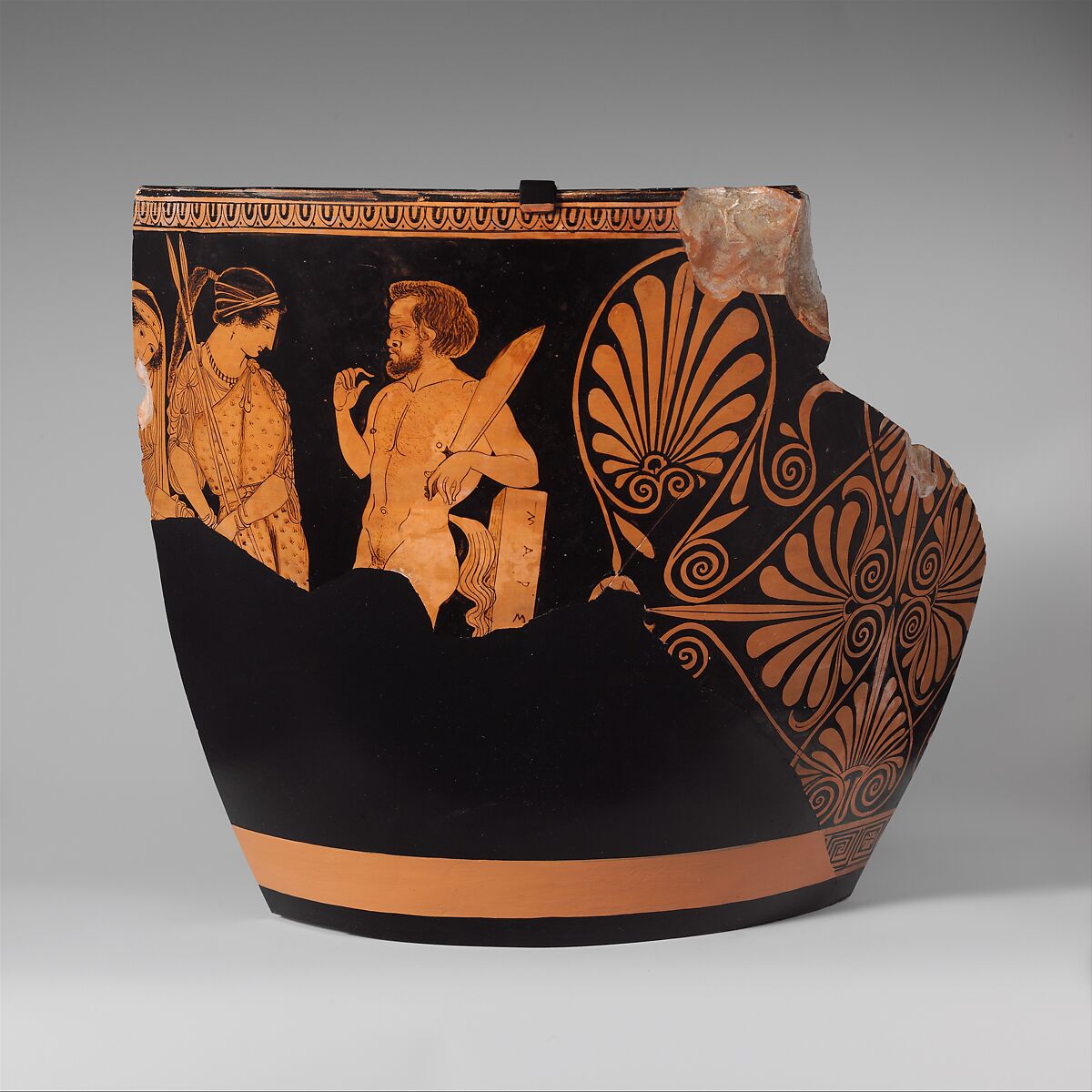 This artwork is meant to be viewed from right to left. Scroll left to view more.