Double-Barrel Breech-Loading Pinfire Shotgun
On view at The Met Fifth Avenue in Gallery 375
The Second Empire (1852–70) marked the twilight of French gunmaking, which had dominated the design of European firearms since the period of Louis XIV. Parisian gunmakers consistently employed the finest contemporary designers, silversmiths, sculptors, and engravers to transform functional hunting and target weapons into works of art. This exquisitely decorated shotgun reflects the period's predilection for historical revivals––in this case, the style of Louix XV. Especially noteworthy is the harmonious combination of Rococo ornamental vocabulary and blue-and-gold coloring, which together evoke eighteenth-century taste. Exhibited by Brun at the Exposition Universelle of 1867, the gun is actually a collaborative work by several of the leading artists and craftsmen of the time: the damascus twist barrels are by Léopold Bernard; the overall design and the intricately chiseled steel mounts are by the goldsmiths François-Auguste and François-Joseph-Louis Fannière; and the delicate engravings on the barrels and mounts, encrusted in two-color gold, are by the engraver Tissot.
#4435. Double-Barrel Breech-Loading Pinfire Shotgun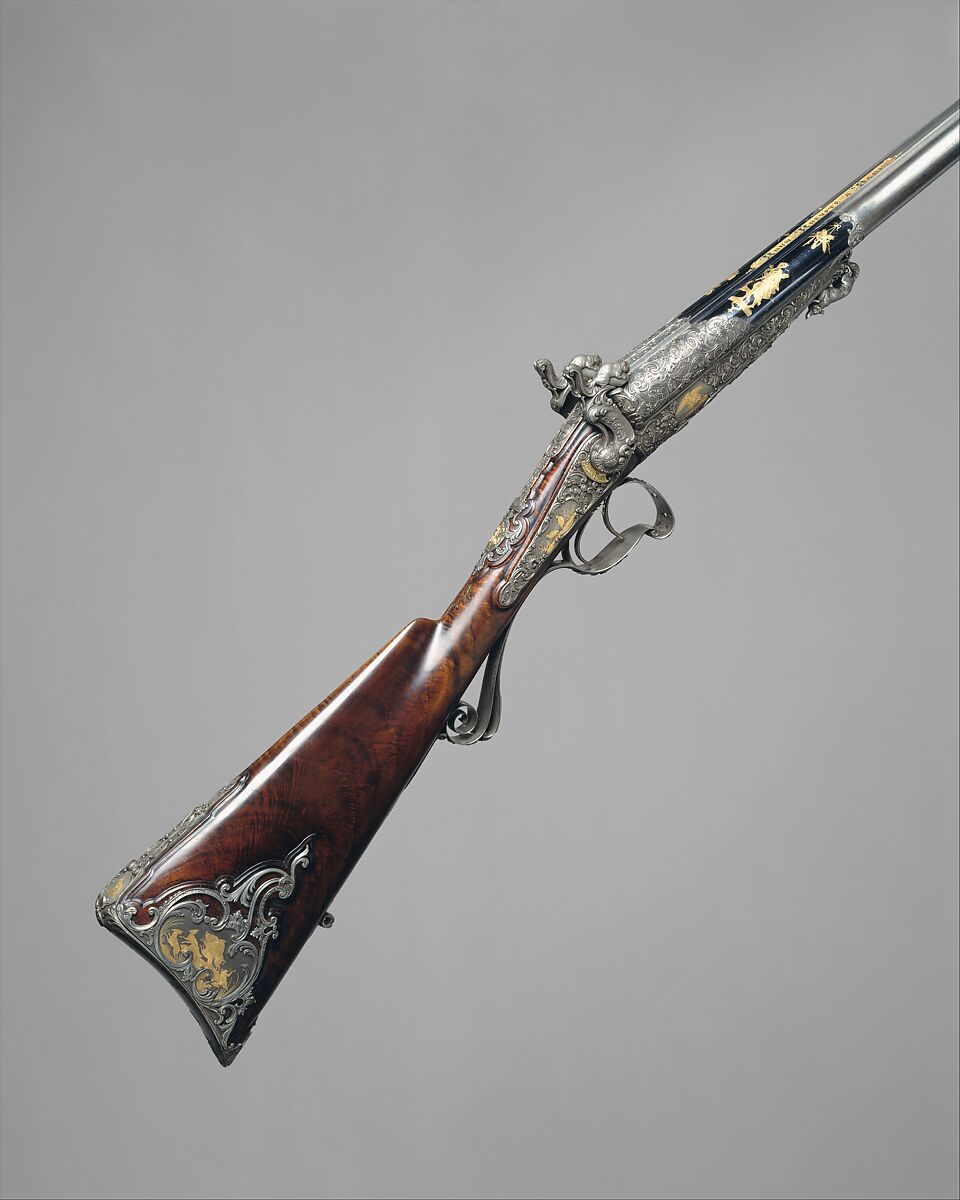 This artwork is meant to be viewed from right to left. Scroll left to view more.