Terracotta hydria: kalpis (water jar)
Attributed to the Nausicaä Painter

On view at The Met Fifth Avenue in Gallery 156
The infant Herakles strangling snakes sent by the goddess Hera

Herakles, the greatest of the Greek heroes, was one of twins conceived in a night when Alkmene, the wife of Amphitryon, was visited by both her husband and the god Zeus. Angered by his infidelity, Zeus's wife, Hera, tried to kill the infant Herakles with snakes. Here the child strangles them in the presence of his parents and Athena, his protective goddess.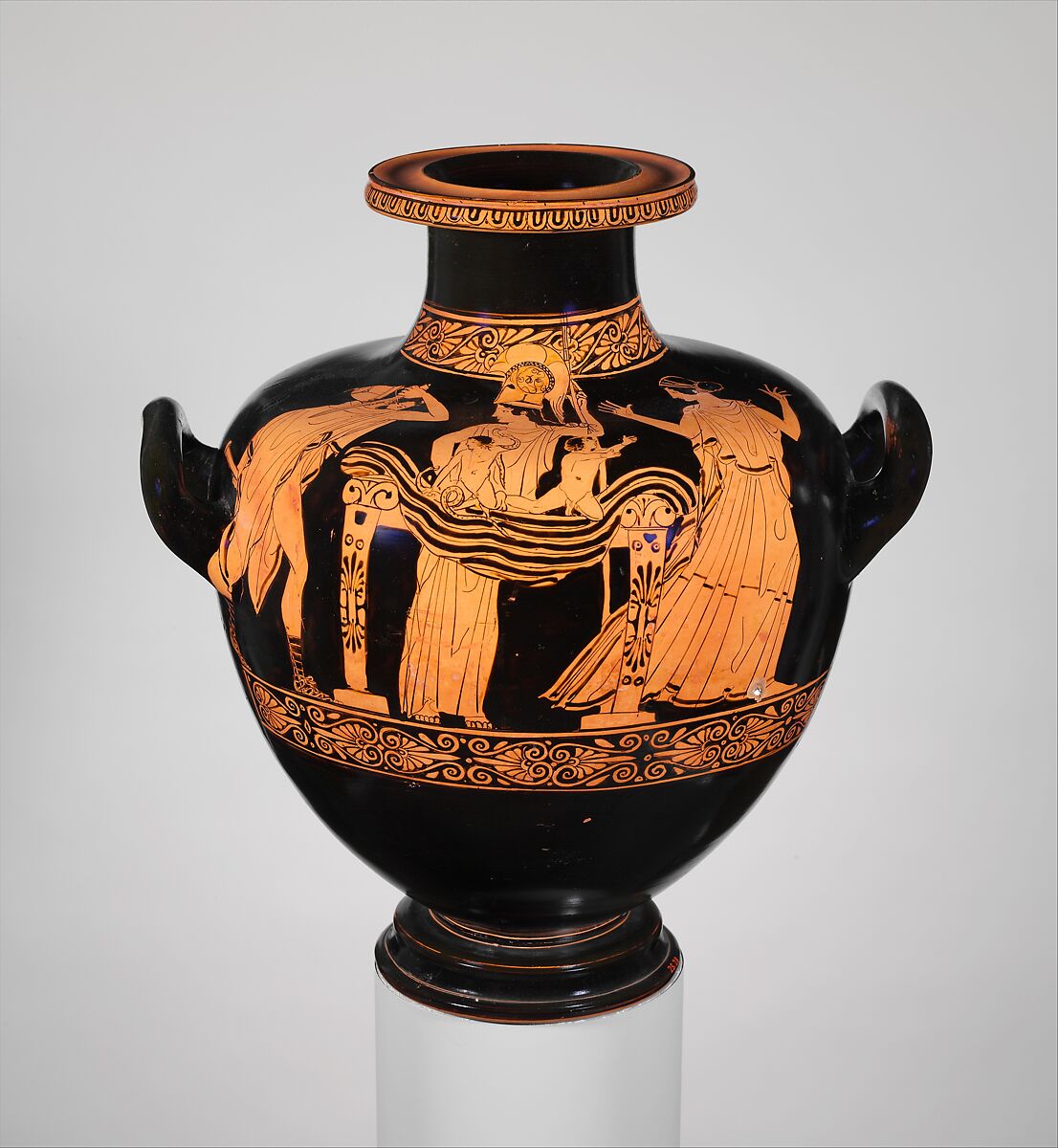 This artwork is meant to be viewed from right to left. Scroll left to view more.