Garnet intaglio: Romulus, Remus, and the She-Wolf
Not on view
She-wolf suckling Romulus and Remus

According to tradition, Rome was founded in 753 B.C. by the twins Romulus and Remus. Sons of the god Mars and a mortal woman named Rhea Silvia, a direct descendant of Aeneas, the twins were abandoned by their uncle in the Tibur river. A she-wolf discovered them on the banks of the river and suckled them until they were taken in by a passing sheperd, Faustulus. Faustulus raised the boys together with his own twelve children until they decided to found a city of their own. They chose the spot by the Tibur where they had been rescued by the wolf, which was near the base of the Palatine hill in Rome. The representation of the wolf suckling the twins became a popular subject in Roman Republican and Imperial art.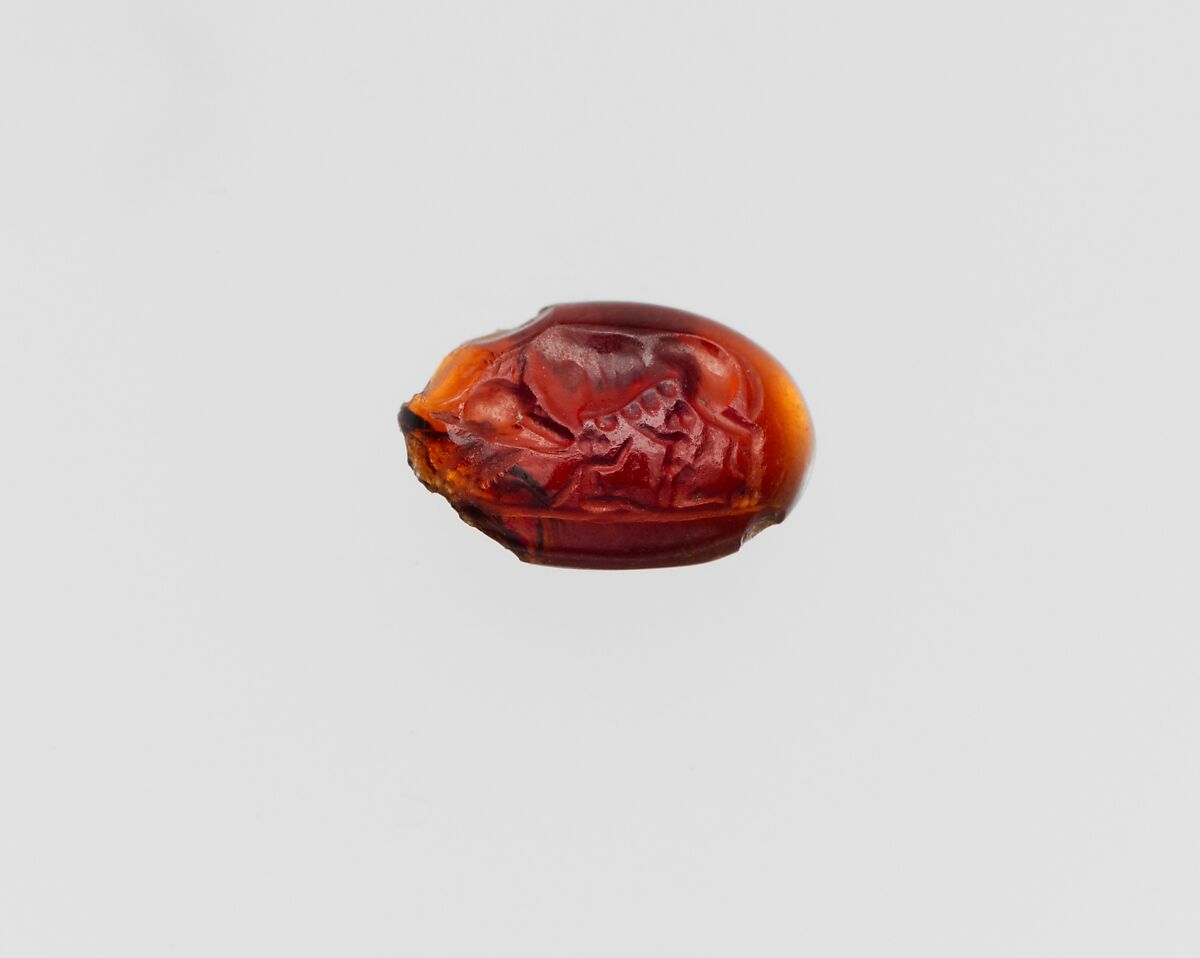 This artwork is meant to be viewed from right to left. Scroll left to view more.