Terracotta amphora (jar)
Signed by Taleides
Attributed to the Taleides Painter

On view at The Met Fifth Avenue in Gallery 155
Obverse, Theseus slaying the Minotaur
Reverse, men weighing merchandise

Discovered at Agrigento in Sicily before 1801, this may be the first Greek vase with a potter's signature to have been published in modern Europe. Besides the signature, there is an inscription praising a youth, Klitarchos, as handsome. After Herakles, Theseus is the major hero in Athenian iconography. He was credited with uniting the principalities of Attica and with numerous exploits. Here he kills the Minotaur (part-man, part-bull) in the palace of King Minos on Crete. The reverse shows a large scale with containers on each pan and a man bringing them into balance.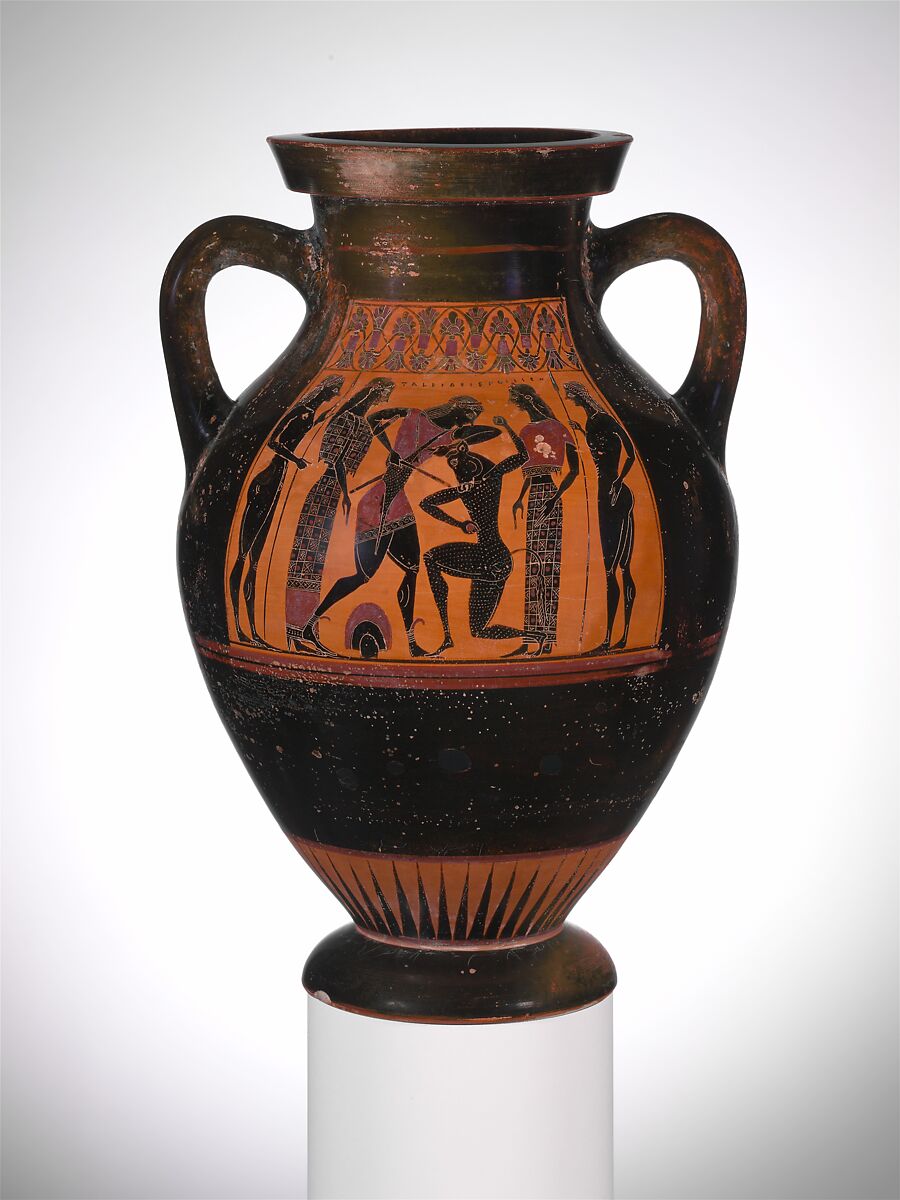 This artwork is meant to be viewed from right to left. Scroll left to view more.