Terracotta hydria (water jar)
Attributed to the Leagros Group

On view at The Met Fifth Avenue in Gallery 155
On the body, Achilles and Ajax playing board game at Troy
On the shoulder, chariot departing

The scene on the body depicts one of the most popular subjects in Greek art, mainly vase-painting, between about 540 and 480 B.C. Over 150 occurrences are known. Remarkably, the original composition survives on an amphora in the Vatican Museums. The artist was Exekias, the potter and painter whose work represents the height of black-figure painting. In this variant, the painter has placed Athena stage center as the two primary Greek heroes of the Trojan War while away their time playing a game in which pieces are moved according to the roll of dice.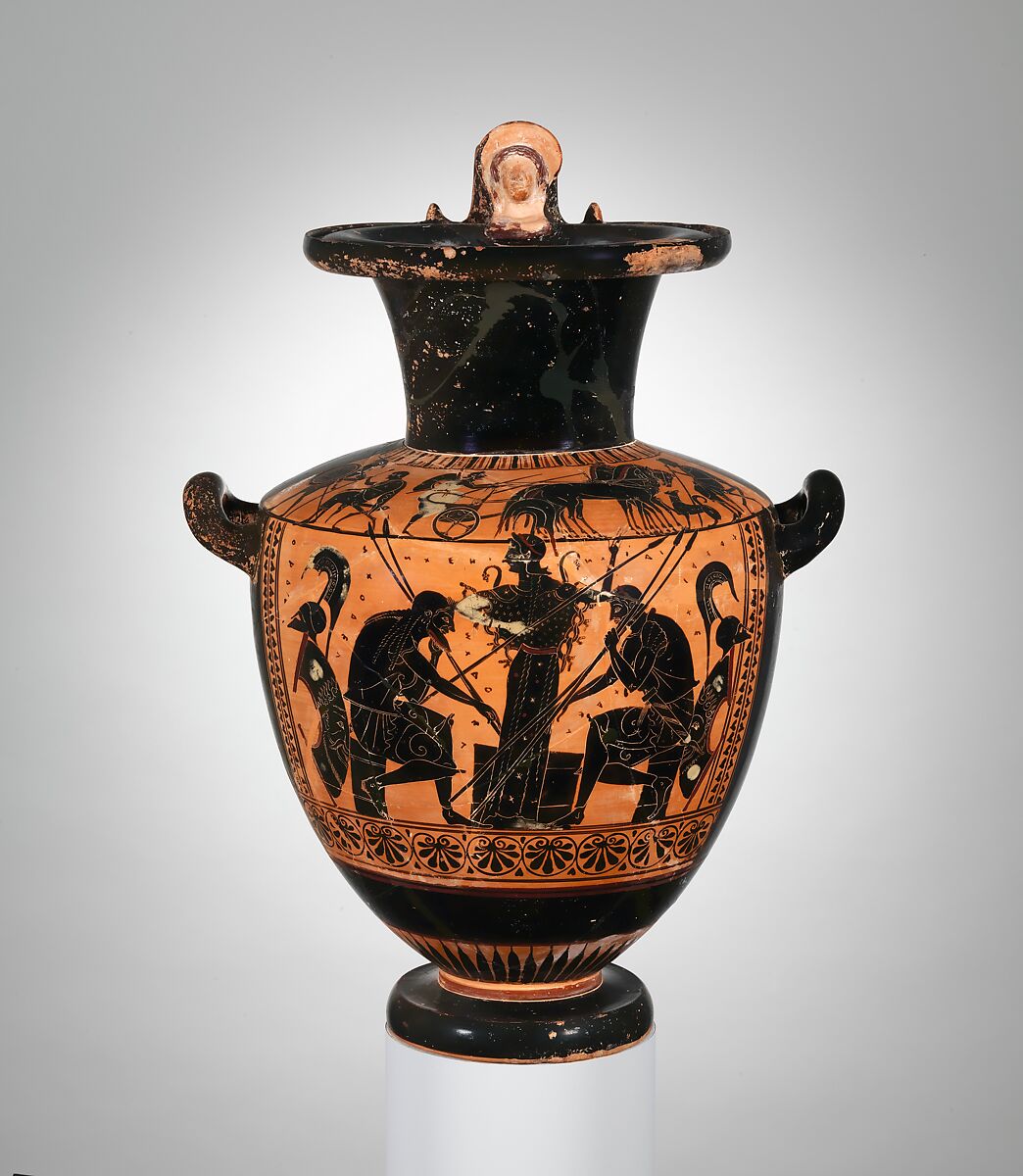 This artwork is meant to be viewed from right to left. Scroll left to view more.