Bronze handle attachment in the form of a mask
On view at The Met Fifth Avenue in Gallery 166
Despite all the change and innovation in Hellenistic iconography, there was also continuity. The three masks in this case demonstrate the tendency to perpetuate, if not to revive, styles going back to the Classical and even to the Archaic period, a tendency that gained impetus from the second century B.C. on, as Greek artists were being called upon to cater to the demands of the Roman art market.

Images related to Dionysos, Greek god of intoxication and ecstasy, were well suited to the luxurious and hedonistic life that wealthy Romans led in their villas. These handle attachments were for wine buckets. The wreath of ivy leaves and the fillet crossing the forehead are associated exclusively with the god of wine and his followers. The mask brings to mind Archaic images of Dionysos, who until the fifth century B.C. was always shown with long hair and a beard. But the pointed, equine ears on these masks mark them as representations of satyrs or silenoi, the quasi-human woodland creatures in the rowdy entourage of the god.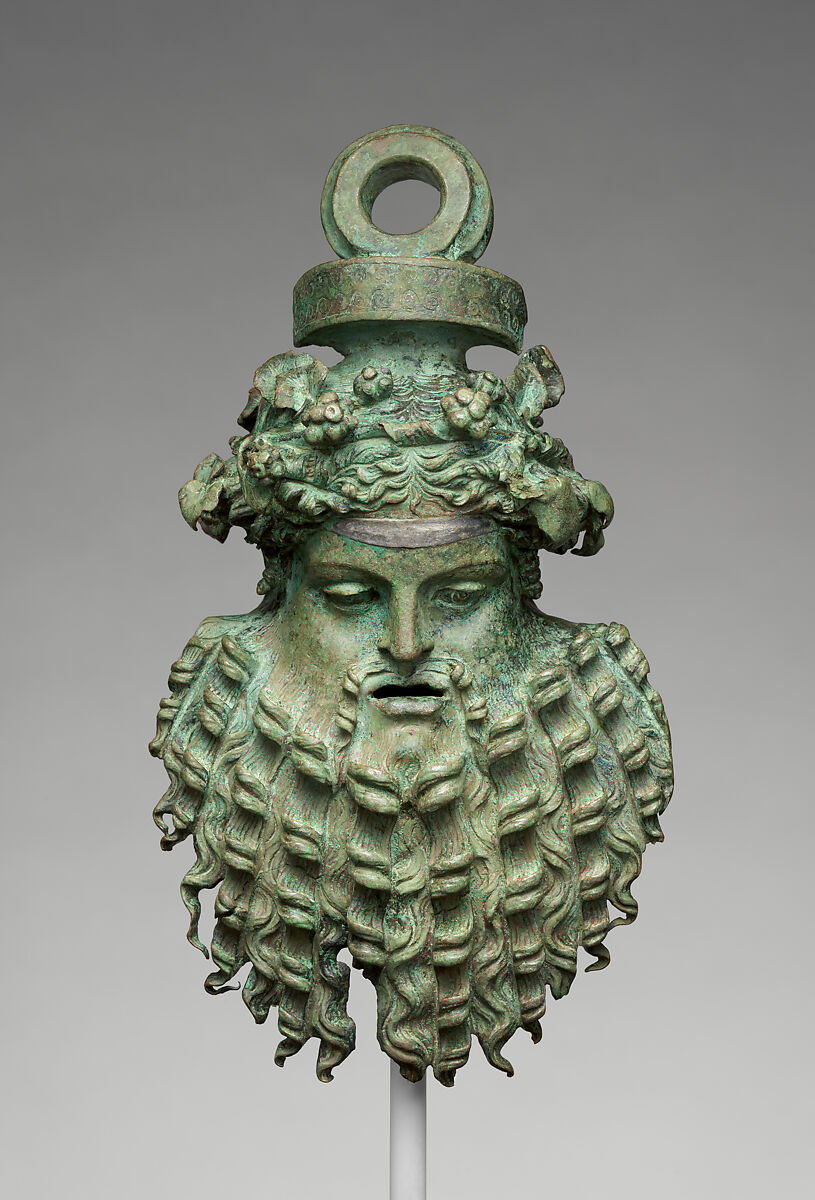 This artwork is meant to be viewed from right to left. Scroll left to view more.