Marble head of a deity wearing a Dionysiac fillet
On view at The Met Fifth Avenue in Gallery 163
Copy of a Greek work of the 2nd century B.C.

Although the back and neck are sheared away, the remaining surface of this head is in exceptionally good condition, retaining red pigment on the eyes, lips and fillet, and traces of gilding in the hair. Other Roman copies of this work are known, as well as an extremely fine marble head found in 1886 on the south slope of the Athenian Acropolis, and now in the National Museum, which most scholars have considered to be the Greek original. There, the head is rotated and tilted upward to its right, creating an expression of pathos. Strut-like projections on the right side of both the Athens marble and this copy may be the remains of fingers on the right hand raised to the cheek. The fillet worn across the forehead is an attribute of Dionysos. The work may represent the god of wine himself, or his consort Ariadne.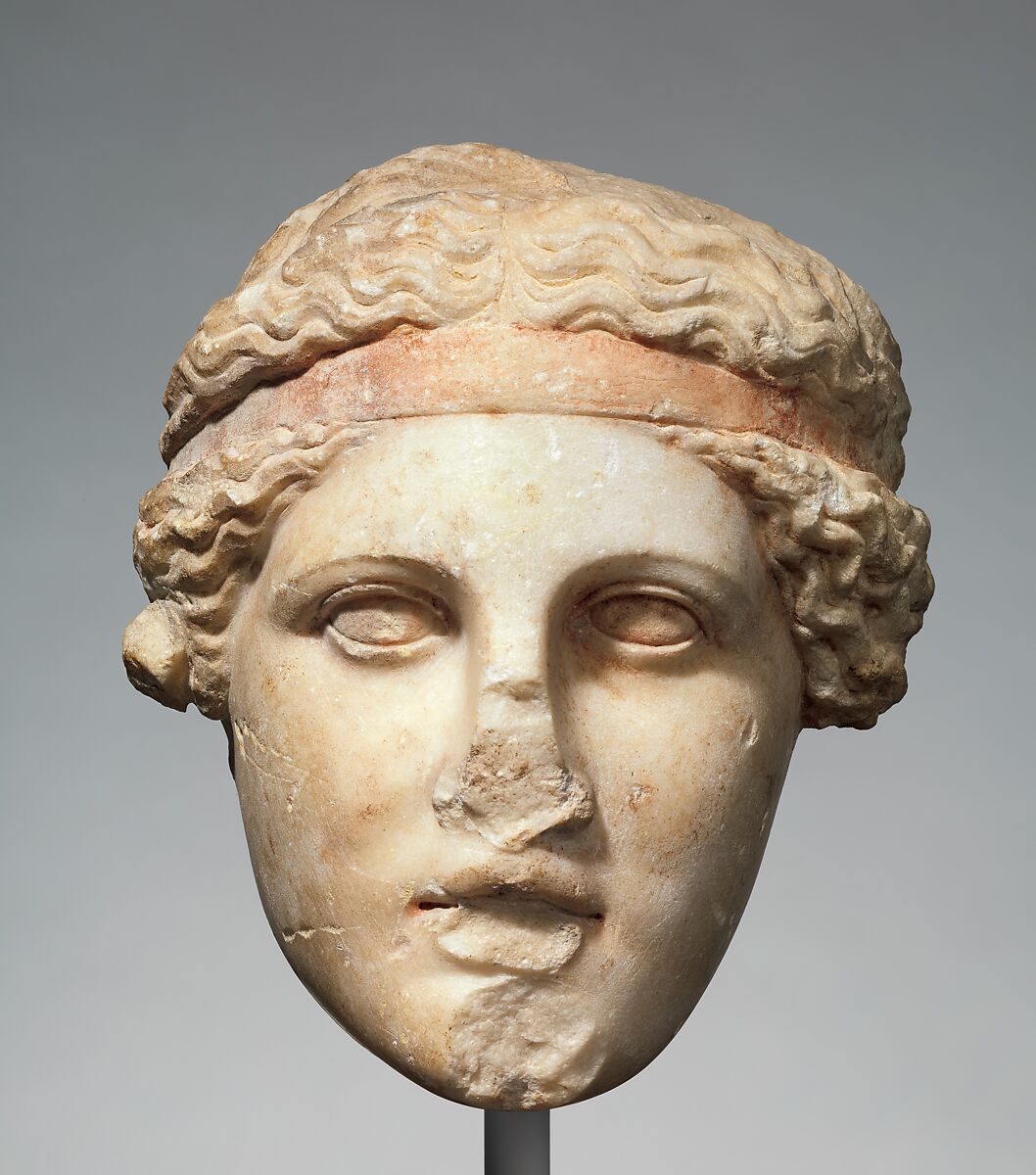 This artwork is meant to be viewed from right to left. Scroll left to view more.