Halberd
Not on view
The head of this halberd incorporates three basic elements: an axe-like blade, an apical spike, and a beak. The axe blade, which gives the weapon its name (derived from the German Halm, long shaft, and Barte, axe) was used for hacking, the spike for thrusting, and the beak either for piercing a plate of armor (against which the cutting edge would have been useless), or for pulling a knight from his saddle.

The halberd was a foot-soldier's weapon particularly popular in Germany and Switzerland. It was the most versatile of shafted weapons a man on foot could use; though the pike was the main weapon for the massed squares of foot soldiers so important in fifteenth- and sixteenth- century battles, the halberd was preferred both by Swiss Reisläufer and German Landsknecht (mercenaries). It had the advantage that it could be used in a pinch by a single man, such as when ambushed on a foraging or plundering raid, while a twelve-foot-long pike was of use only by soldiers in massed formation, and for a single man was more of a hindrance.

In the formal development of the halberd, the offset socket pointing to the rear, as in this example, indicates a date before the middle of the sixteenth century.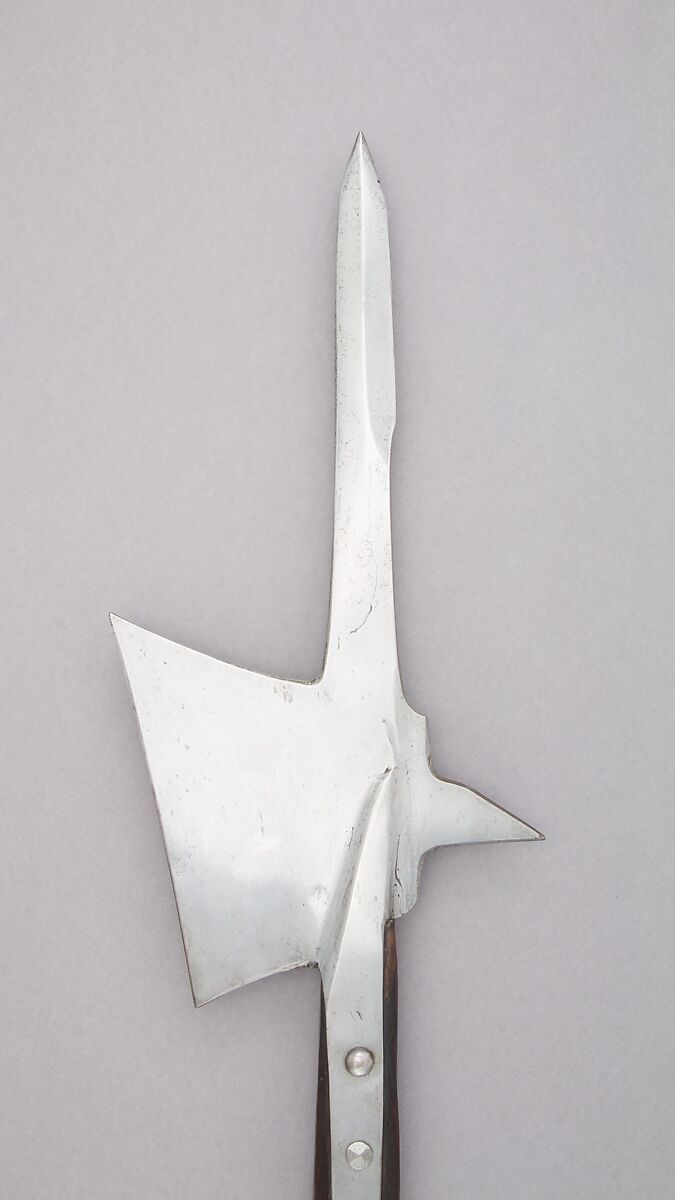 This artwork is meant to be viewed from right to left. Scroll left to view more.