Blind #14
Sophie Calle French

Not on view
Appropriating the look and language of the forensic report, Calle presents evidence of her quixotic pursuits of the ineffable and evanescent. While obviously indebted to the deadpan phototext combinations of Conceptualism, her art is as purely French at its core as the novels of Marguerite Duras and the films of Alain Resnais-an intimate exploration of memory, desire, and obsessive longing. The structure of her work usually involves a perfectly calibrated interplay between narrative and image, both of which steadily approach their object of desire only to find another blind spot, that which can never be captured through language or representation.

For the Blind series, Calle photographed people born without sight and asked them to describe "their image of beauty." In this example, an adolescent girl moons over a voluptuous female form she once ran her hands over in the Musée Rodin. Juxtaposing front and back views of the sculpture, a photograph of the subject, and the printed quotation, the artist compounds various modes of apprehension in order to point out their inevitable lack. Cleverly undercutting objective notions of truth and beauty, Calle instead locates the meaning of art within the infinite, irreducible responses of the beholder.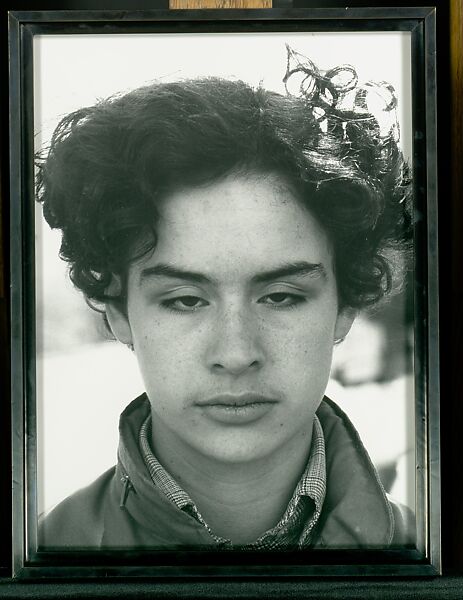 This artwork is meant to be viewed from right to left. Scroll left to view more.