Sojourner Truth, "I Sell the Shadow to Support the Substance"
Unknown
Person in photograph Sojourner Truth American

Not on view
Born Isabella Baumfree to a family of slaves in Ulster County, New York, Sojourner Truth sits for one of the war's most iconic portraits in an anonymous photographer's studio, likely in Detroit. The sixty-seven-year-old abolitionist, who never learned to read or write, pauses from her knitting and looks pensively at the camera. She was not only an antislavery activist and colleague of Frederick Douglass but also a memoirist and committed feminist, who shows herself engaged in the dignity of women's work. More than most sitters, Sojourner Truth is both the actor in the picture's drama and its author, and she used the card mount to promote and raise money for her many causes: I Sell the Shadow to Support the Substance. SOJOURNER TRUTH.
The imprint on the verso features the sitter's statement in bright red ink as well as a Michigan 1864 copyright in her name. By owning control of her image, her "shadow," Sojourner Truth could sell it. In so doing she became one of the era's most progressive advocates for slaves and freedmen after Emancipation, for women's suffrage, and for the medium of photography. At a human-rights convention, Sojourner Truth commented that she "used to be sold for other people's benefit, but now she sold herself for her own."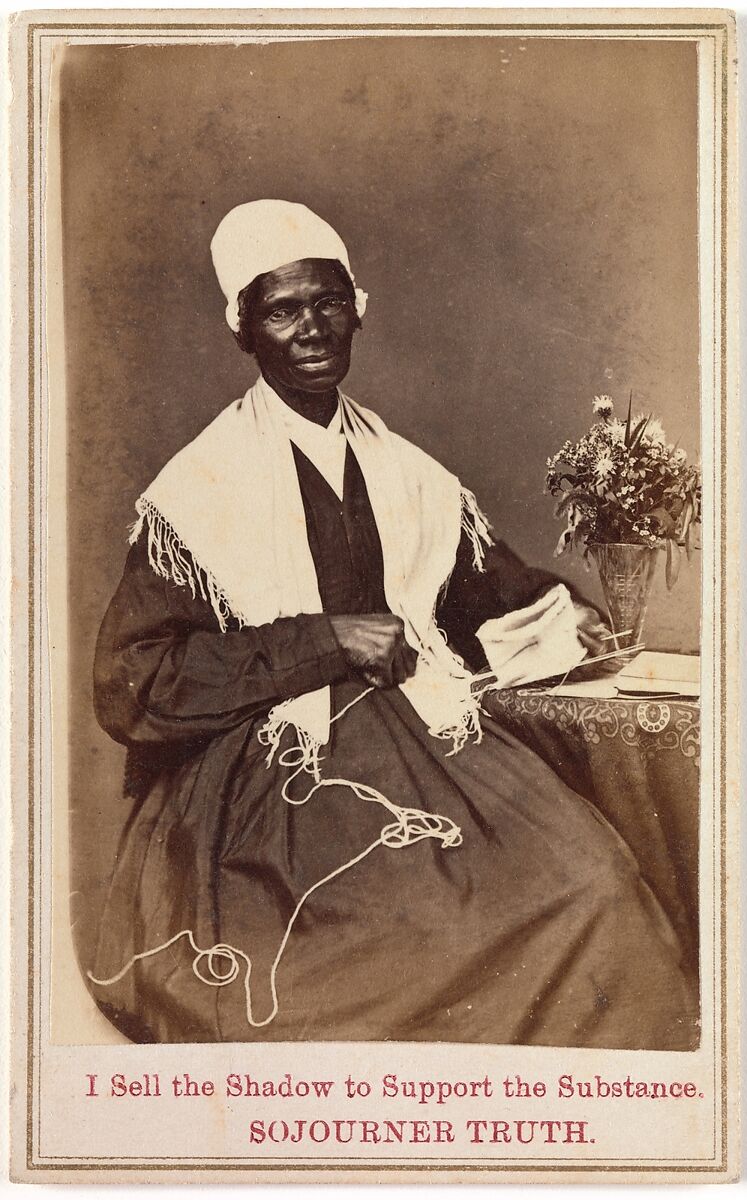 This artwork is meant to be viewed from right to left. Scroll left to view more.