Figure Pendant
Not on view
Works in gold made by the Tairona people of the Sierra Nevada de Santa Marta in north Colombia emphasize volume and three-dimensional form. The figure shown here is part of a small group called caciques ("chieftains") because of their flamboyant, awe-inspiring appearance. Caciques range from about one to six inches in height and are among the most spectacular and detailed Precolumbian gold castings. They are hollow, having been cast by the lost-wax method in tumbaga to achieve remarkable detail. Loops in back indicate that they were worn as pendants.

There are two types of cacique: one is fully human (shown here); the other is similar but has the head of a bat or crocodile. Both wear enormous headdresses, sometimes as tall as the figures, with two large birds on the front and elaborate sidepieces. The human-headed pendant also has a visor or diadem, a kidney-shaped nose ornament, a labret in the lower lip, disk-headed rods and crescent-shaped dangles through the earlobes, a necklace, a belt, and armbands. The tiny ornaments display minute details and are comparable to full-size examples found in Tairona tombs. Whether a portrait of a ruler, a rendering of a supernatural ancestor, or a depiction of a shaman in the state of symbolic and spiritual transformation (assuming the features of a helping animal spirit), such a powerful image could only have been worn by individuals who were themselves powerful in Tairona society.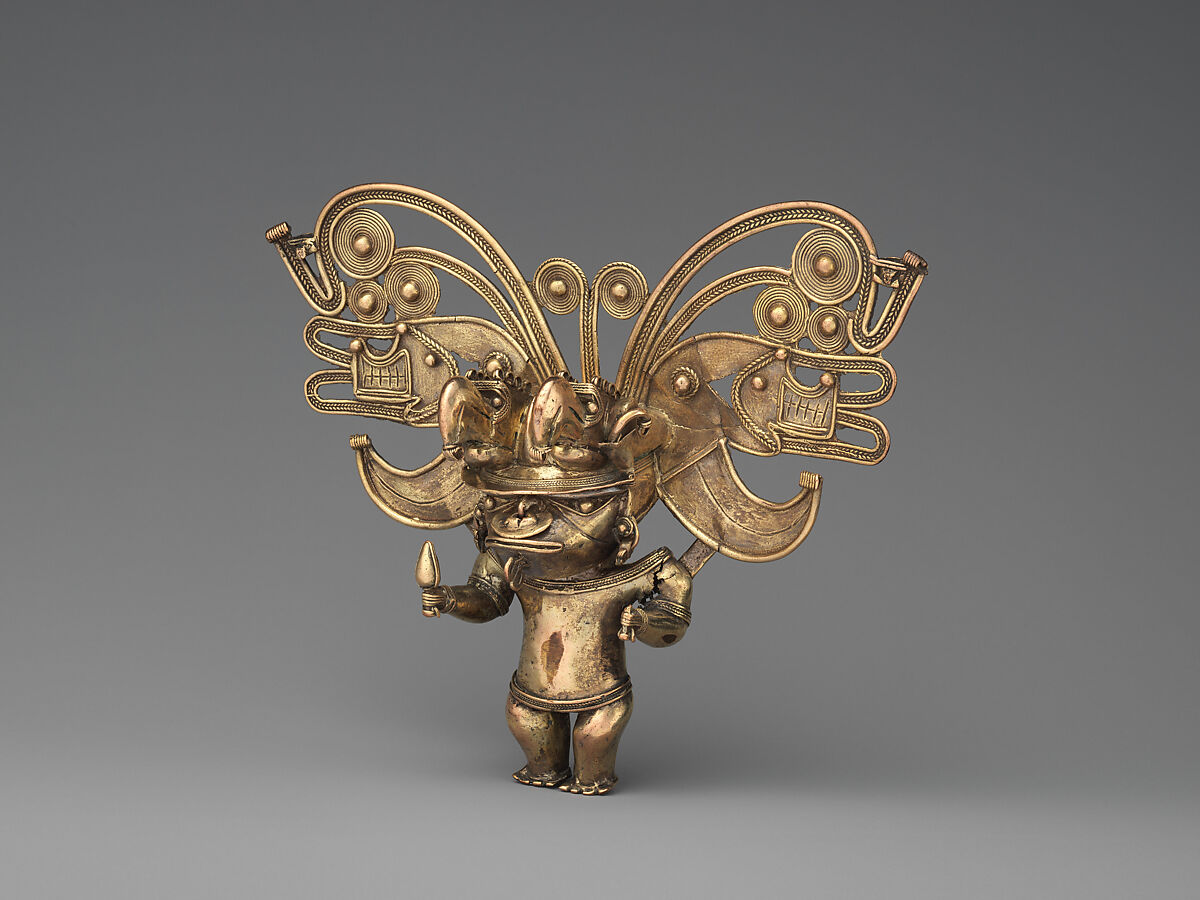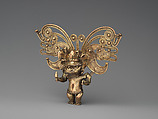 This artwork is meant to be viewed from right to left. Scroll left to view more.