Bird Pendant
Not on view
This bird pendant has the spread-wing-and-tail configuration characteristic of pendants made in Costa Rica and Panama, but it is more ornate than Isthmian examples. Braided and spiral elements and small gold balls are diagnostic of the Tairona goldwork of Colombia. The bird's wings are at its sides and a stylized double-headed serpent is held in the talons. Its massive head, bigger than the body, has two beady eyes and a strong beak ending in a dangle that swings freely. Abstract profile animal heads extend outward on the lateral projections.

Birds are a frequent theme in Tairona art. In the mythology of the Kogi and Ica, direct descendants of the Tairona who live in the mountains of the Sierra Nevada de Santa Marta today, birds brought the seeds of plants that people need to survive. The hummingbird brought coca, the eagle brought yucca (manioc), and the macaw brought the first maize. The ani—a black bird of the cuckoo family living in tropical America—brought the trees and flowers.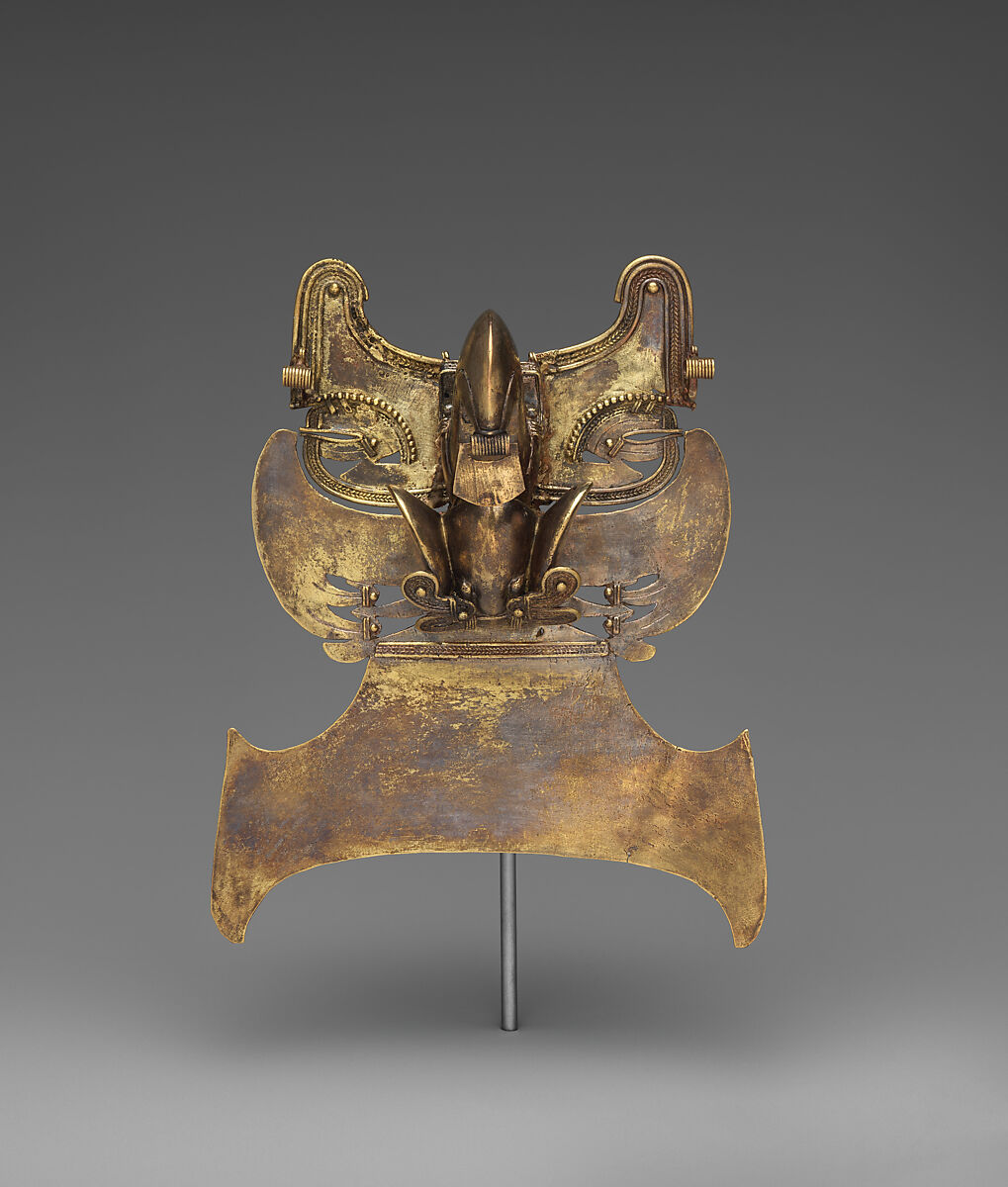 This artwork is meant to be viewed from right to left. Scroll left to view more.