Eagle Pendant
Not on view
Few ancient American gold objects are as well known today as the so-called eagle pendants. Bird pendants of the type illustrated here were first named aguilas (eagles) by Christopher Columbus, who observed them being worn by local people hung from their necks, as "an Agnus Dei or other relic," when he sailed along the Carribean coast of Central America in the early 1500s.

Bird imagery remained important to indigenous belief in the region into the twentieth century. Many varieties of birds abound in Central America, and there is much speculation about the species represented on the pendants, given the great variety in the shapes and sizes of the beaks. Some researchers believe that they are birds of prey because of the prominent beaks and claws and the various items often held in them. This example holds both a small fish and a double-headed snake in its beak.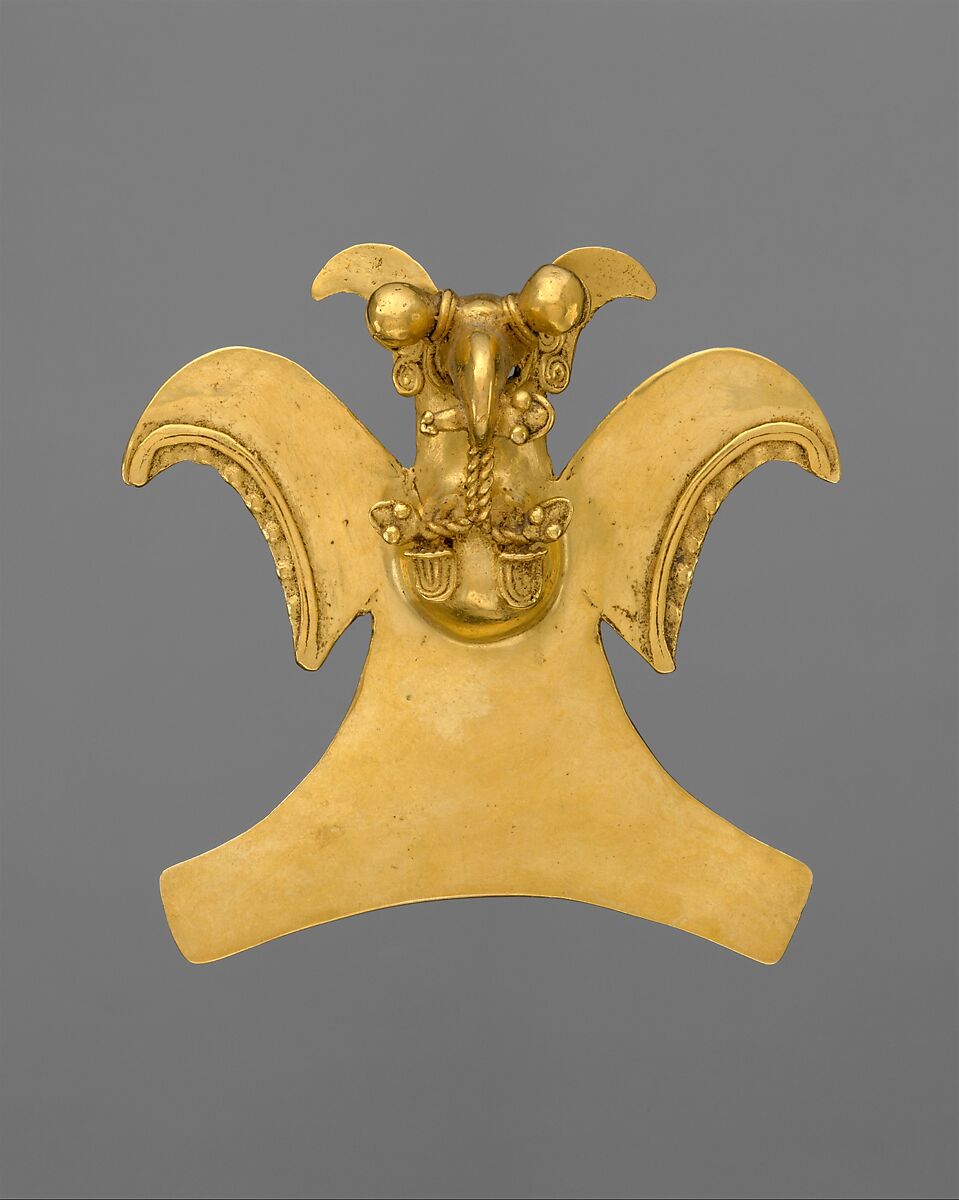 This artwork is meant to be viewed from right to left. Scroll left to view more.