Panpiper-shaped vessel
Not on view
Made of many separate pre-shaped pieces of sheet silver joined by soldering, this engaging vessel in the shape of a man playing a panpipe is quintessentially Andean. He is dressed in a tunic and loincloth and carries a small bag over his shoulder. The chased and stippled zigzag pattern and step-fret motifs on his clothing are found on actual textiles surviving from the time the vessel was made. The man also wears a cap and earrings (one is now missing). Elaborate vessels such as this, which often have a short section cut out at the rim for pouring, were probably used in royal or ceremonial drinking rituals before being placed in the burial of an important person.

Music was an essential part of political and ritual activity in many ancient American cultures. It was also performed during daily activities such as herding and working in the fields, and for entertainment. Many depictions of musicians in various media survive, and finds of actual musical instruments—drums, horns, whistles, rattles, and panpipes—are frequent in burials. Stringed instruments currently in use in the Andes, such as the charango, were introduced by the Europeans.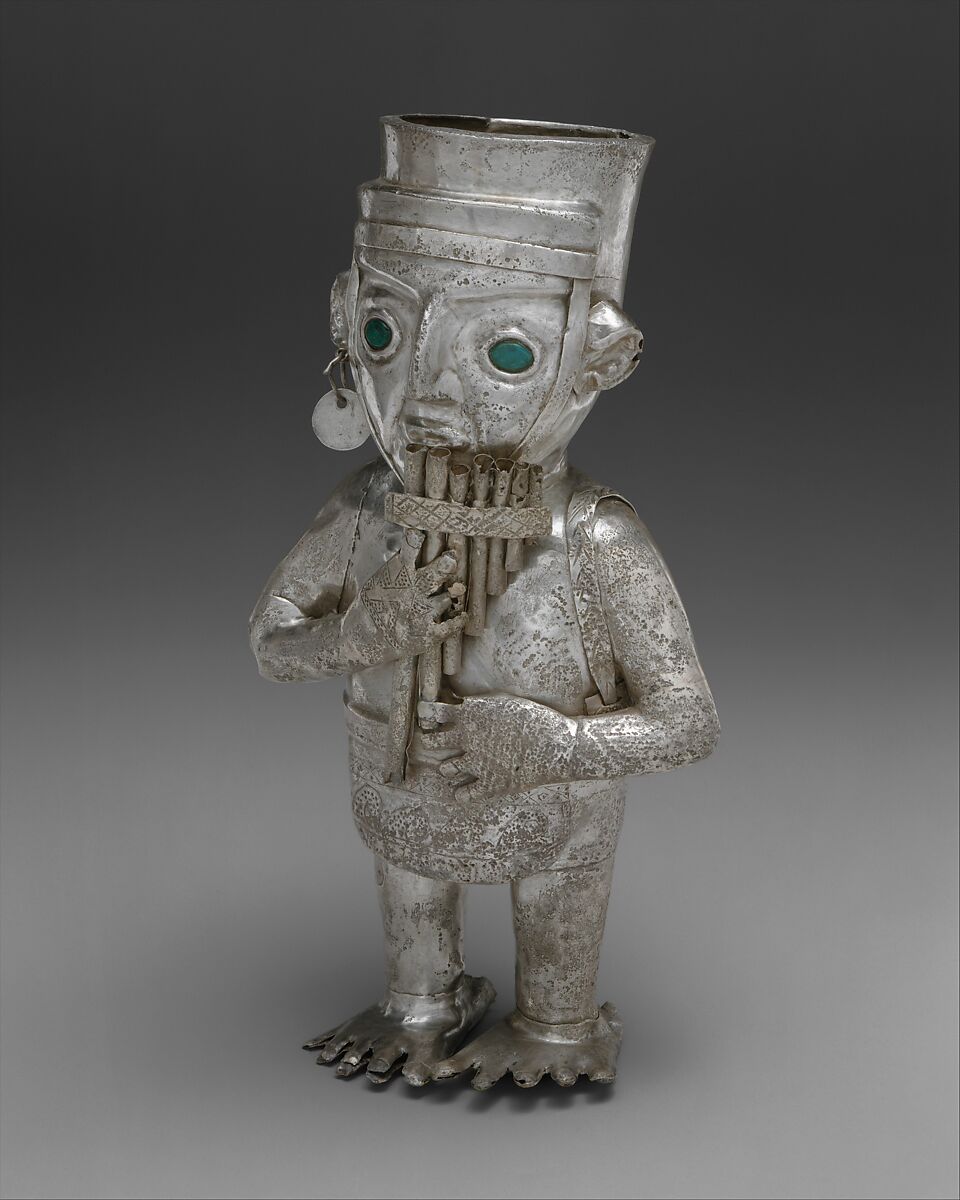 This artwork is meant to be viewed from right to left. Scroll left to view more.