Turtle-Shaped Bowl (Darivonu)
Not on view
In the past, most Polynesian societies were governed by hereditary chiefs, and chiefs remain highly influential in many Polynesian cultures today. Often, they are believed to be more directly descended from the gods than commoners, who constitute the majority of the population. Chiefs hold, or held, both sacred and secular authority. Many of Polynesia's most refined decorative art forms were dedicated to marking the status and enriching the lives of chiefs. These include a diversity of jewelry, garments, weapons, and personal accessories. In many areas, necklaces or chest ornaments made from ivory or other precious materials served as insignia of chiefly rank. Almost all important objects had individual names and histories. Passed down as heirlooms, many were, and still are, regarded as living entities, infused with the supernatural power (mana) of the generations of ancestors
who have owned them.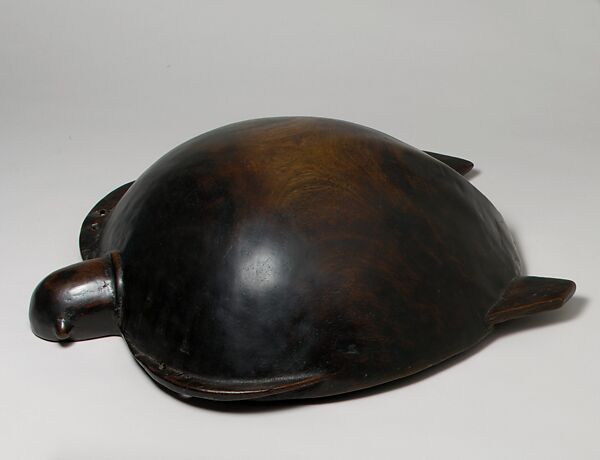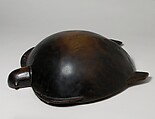 This artwork is meant to be viewed from right to left. Scroll left to view more.