House-post Figure
Not on view
The Kambot people live along the banks of the Keram River, a tributary of the lower Sepik River in New Guinea. This figure was not originally an independent sculpture but probably formed part of a housepost supporting the roof of a ceremonial house. The image represents either Mobul or Goyen, two mythical brothers who are associated with the creation of plants and animals. The brothers' spirits were believed to reside within the houseposts at certain times. This figure is probably the largest surviving example of Kambot wood sculpture. The head is a double image in which the eyes and nose of the central face also form the arms and flute of a second, smaller figure.
#1183. Kids: House-post Figure, Part 1
Playlist

1183. Kids: House-post Figure, Part 1

1184. Kids: House-post Figure, Part 2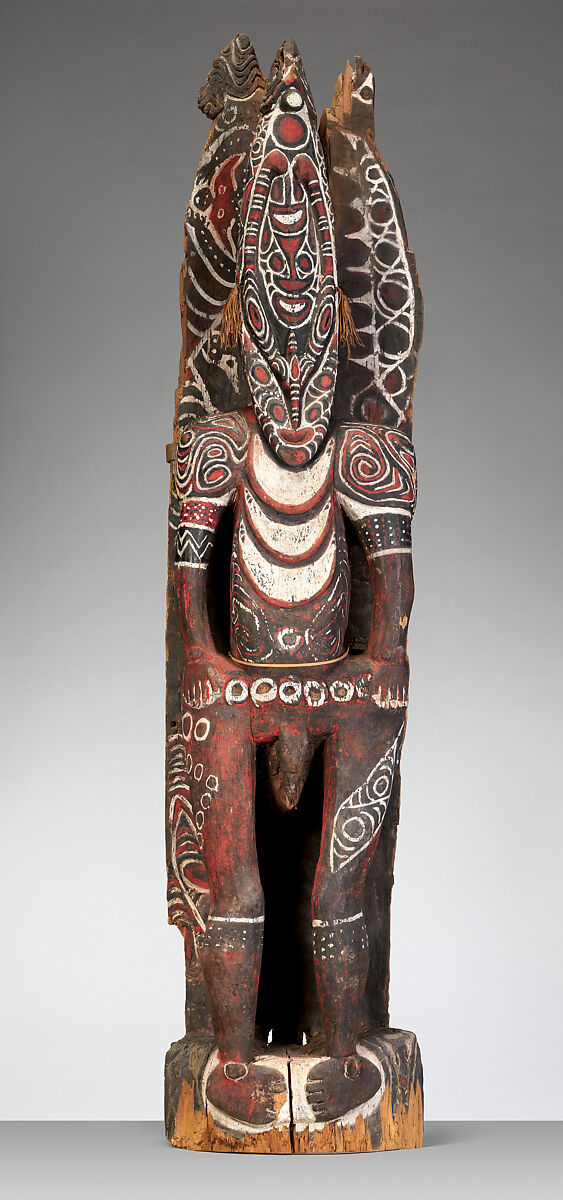 This artwork is meant to be viewed from right to left. Scroll left to view more.