Male Figure (Moai Tangata)
Not on view
Of all Rapa Nui wood sculptures, the naturalistic male figures known as moai tangata, with their enlarged heads, frontal stance, and prominent stomachs, bear the closest formal resemblance to the island's well-known stone figures. Little is known about the nature and use of moai tangata, but they likely portray ancestors or other powerful supernatural beings. This example has a hole drilled through the neck, indicating that like other Rapa Nui figures, it may have been worn as a pendant during harvest festivals and other ceremonies.
What appears to be the figure's hair consists of a group of three images depicting fish-like creatures with human heads and long flowing beards. These distinctive fish-men, virtually identical to examples that appear in Rapa Nui rock art, possibly represent spirits called nuihi, which combine the features of humans and sharks.
#1720. Male Figure (Moai Tangata)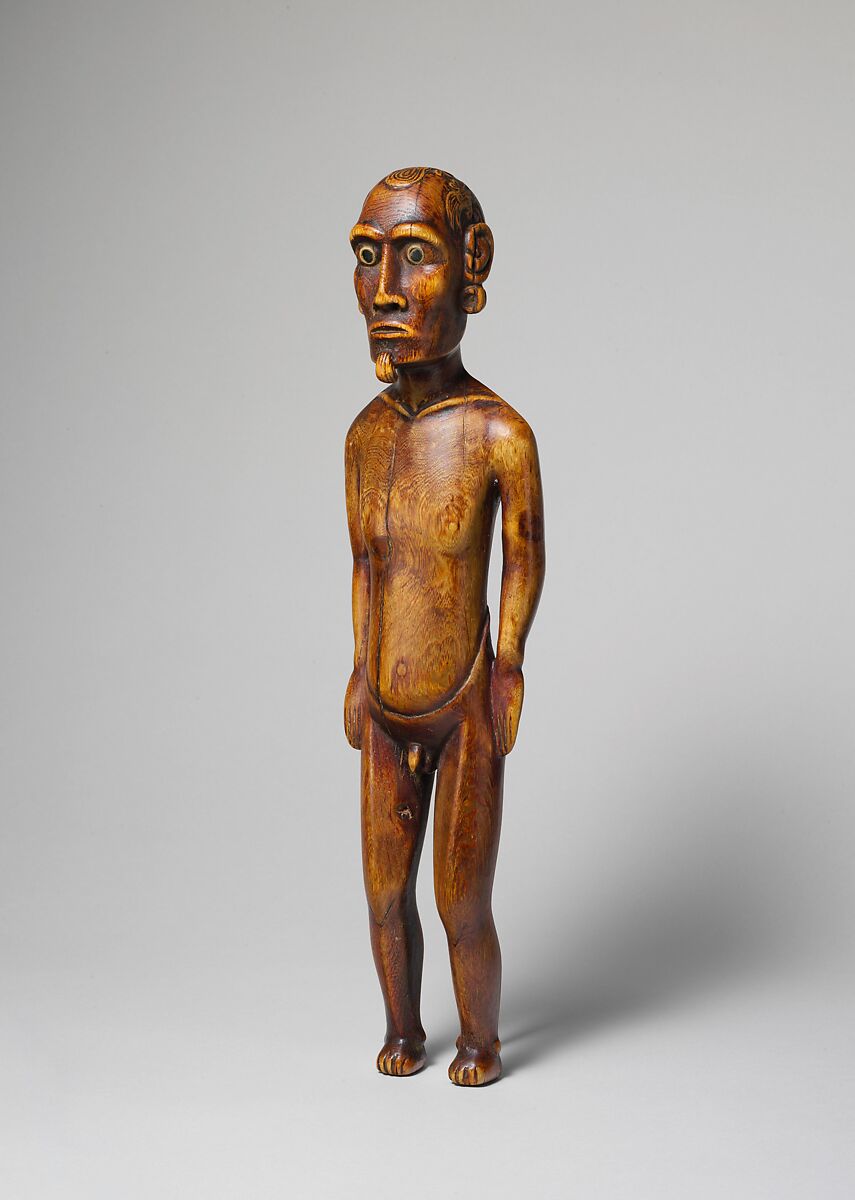 This artwork is meant to be viewed from right to left. Scroll left to view more.