Leopard Aquamanile
On view at The Met Fifth Avenue in Gallery 550
This aquamanile depicts a leopard crouching, a posture that signifies his readiness to pounce. This example is unusual in that its head is detachable, allowing the vessel to be filled with water through the opening in the neck, which is decorated with a collar of coral beads. The liquid flows through an open space between the leopard's front teeth.
The leopard is the most common form of zoomorphic aquamanile made in Benin. Coined "king of the bush," it is one of the principal symbols of the Oba in Benin art, expressing his ferocious, aggressive nature. It is particularly associated the Oba Ewuare the Great, the legendary source of brass vessels in Benin.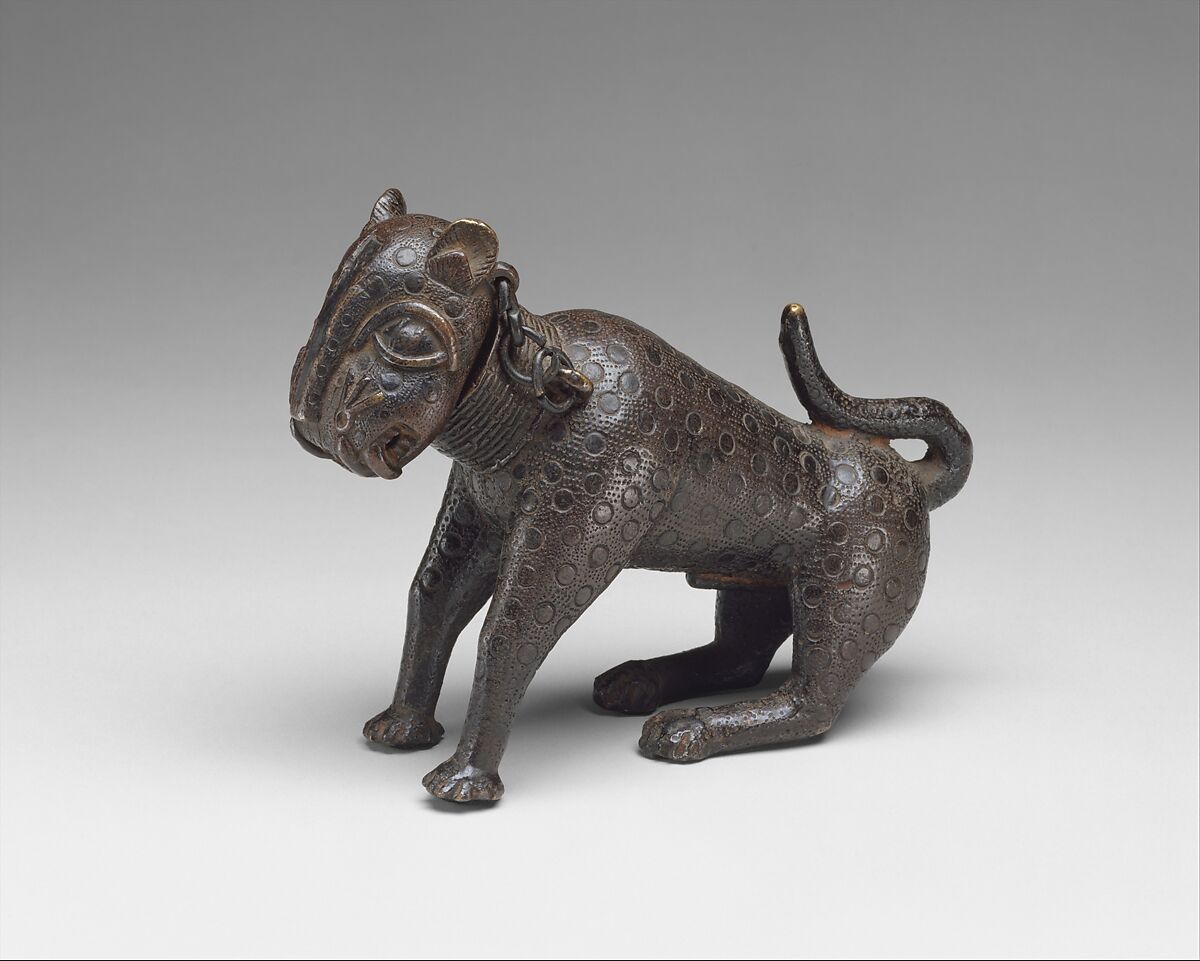 This artwork is meant to be viewed from right to left. Scroll left to view more.