Leopard Aquamanile
On view at The Met Fifth Avenue in Gallery 550
Probably influenced by European examples, aquamaniles in the shape of animals are among the brass works cast in Benin. Like their European counterparts, aquamaniles cast in Benin are used, as their name suggests, for washing the hands. After dressing for Ugie Erha Oba, the ceremony that honors his paternal ancestors, the Oba washes his hands with water poured from an aquamanile in the form of a leopard, such as this one. It has a small, round, hinged opening at the top of the head through which is can be filled with water, which is then poured out through the pierced nostrils. The tail, arching over the back, serves as a handle.
#998. Leopard Aquamanile, Part 1
Playlist

998. Leopard Aquamanile, Part 1

998. Leopard Aquamanile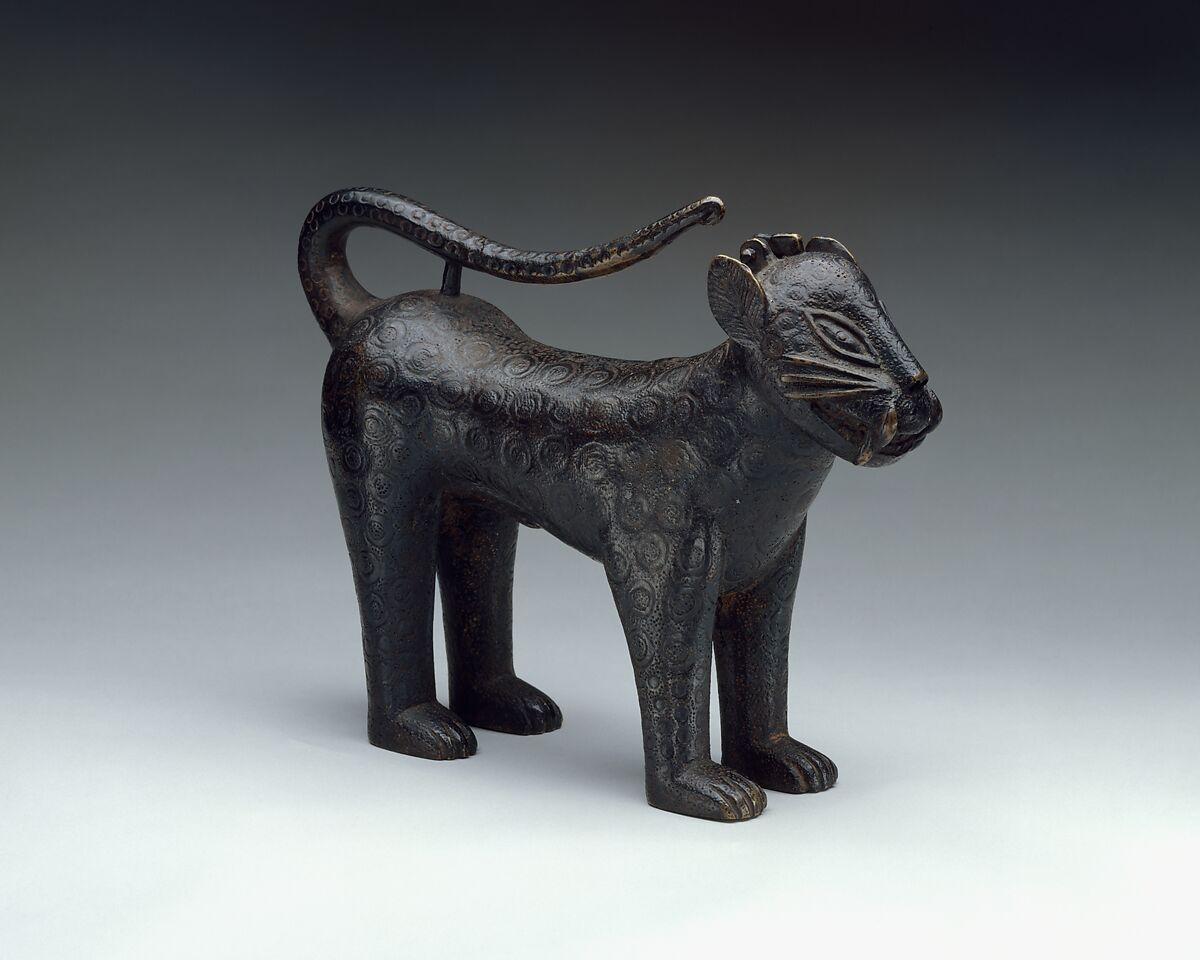 This artwork is meant to be viewed from right to left. Scroll left to view more.