Ancestral Couple (Ana Deo)
Not on view
This remarkable couple from the Nage people of the island of Flores probably represent the founders of one of the village clans. Human images (ana deo) representing ancestors and other supernatural beings were frequently associated with ancestral shrines (heda). The original context of the present work is uncertain. However, the couple originally may have been the riders who sat atop a larger ceremonial horse figure (jara heda) associated with one of the village shrines from which they were later removed and preserved as a sacred object. The posture of the figures, however, is somewhat unusual for such equestrian images, and it may have been an independent work. Whatever its original function, the quiet dignity of the figures, with the man's arm clasped tenderly around his consort's shoulder, makes it a compelling work.
#1756. Ancestral Couple (Ana Deo)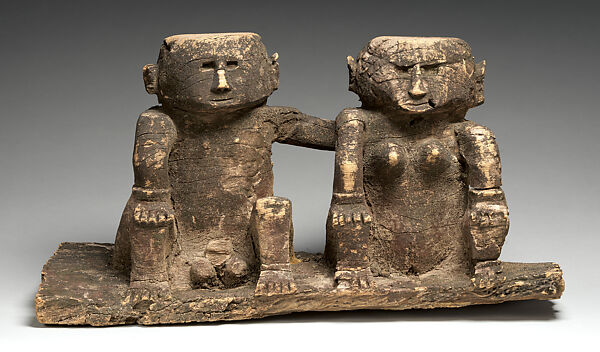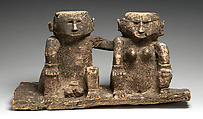 This artwork is meant to be viewed from right to left. Scroll left to view more.