Cuneiform prism describing the restoration of Babylon by Esarhaddon, stamped with Assyrian hieroglyphic inscription
Not on view
Following a series of revolts against Assyrian rule, the city of Babylon was sacked by the Assyrian king Sennacherib in 689 B.C. In his inscriptions, Sennacherib claims to have destroyed the city entirely, but his successors concentrated on restoring Babylon—and with it their claim to legitimate rule of Babylonia. In this prism, Sennacherib's son and successor Esarhaddon describes his efforts to rebuild the city. He ascribes Babylon's destruction not to his father, but rather to the anger of Babylon's chief deity, Marduk, provoked by the Babylonian people's neglect of their gods and rituals. At the same time, Esarhaddon's claim to have returned deportees and looted possessions to the city is a tacit admission of Assyrian guilt.

This prism is remarkable for the hieroglyphic design on its base. The images, to be read counterclockwise, show a stylized tree, a lion, a mountain, a plow, and a date-palm; other symbols on the damaged part of the prism are lost. Together, the signs are thought to form a cryptographic writing of Esarhaddon's name and titles.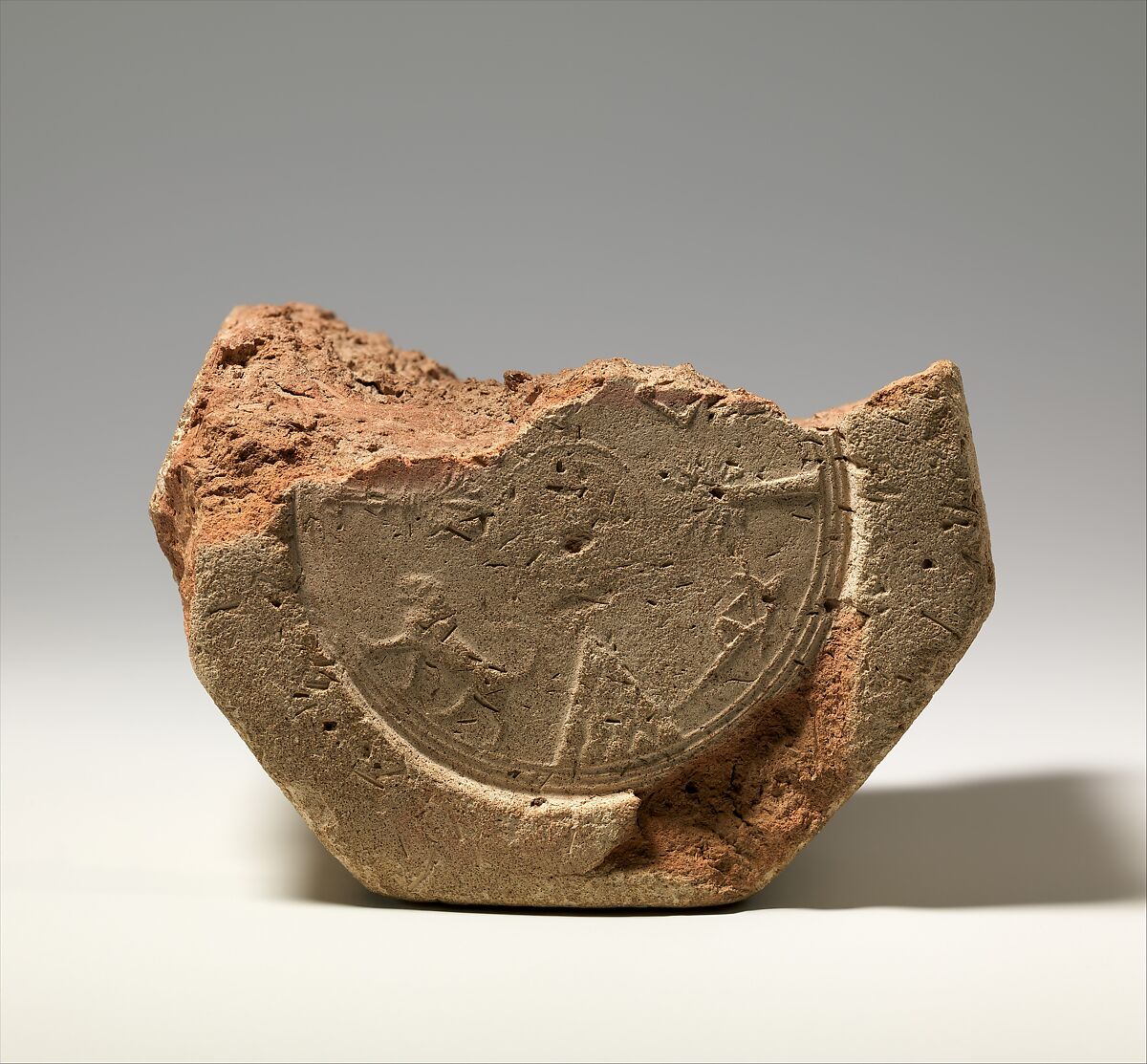 This artwork is meant to be viewed from right to left. Scroll left to view more.