Cuneiform cylinder: inscription of Nebuchadnezzar II describing the construction of the outer city wall of Babylon
Not on view
"I built a strong wall that cannot be shaken with bitumen and baked bricks... I laid its foundation on the breast of the netherworld, and I built its top as high as a mountain."

This cylinder is one of many commemorating the extensive building program carried out by the Babylonian king Nebuchadnezzar II (604–562 B.C.), which transformed the city of Babylon into a grand imperial capital. Following a long-established Mesopotamian practice, clay cylinders were inscribed in cuneiform script baked to ensure their survival into the distant future, and deliberately buried in the foundations of buildings as they were being built or restored. Often they record the restoration of structures that were already ancient, especially the great temples of the city, but in this case the cylinder describes Nebuchadnezzar's building of a new outer city wall, which "no previous king had done." The wall itself was identified by archaeologists in the early 1900s; it is unknown how densely the outer city was populated, but the area enclosed by the wall suggests that Babylon was at this time the largest city in the world. The inner city of Babylon was guarded by further fortification walls.

Cylinders such as this were made to be buried, and their text was intended primarily for the gods. However, it was also hoped that future kings might find them in the course of performing their own restorations, and so perpetuate and honor the builder's name. In this regard, Nebuchadnezzar took all possible measures: as well as foundation cylinders and some larger inscriptions on stone, the baked bricks of Babylon carry the king's name and titles, impressed with a stamp before baking. The stamp was pressed into to the top surfaces of the bricks so that, like the cylinders, their inscriptions would not normally be seen by human eyes; nonetheless, they occur literally millions of times at Babylon, hidden in Nebuchadnezzar's palace and city walls.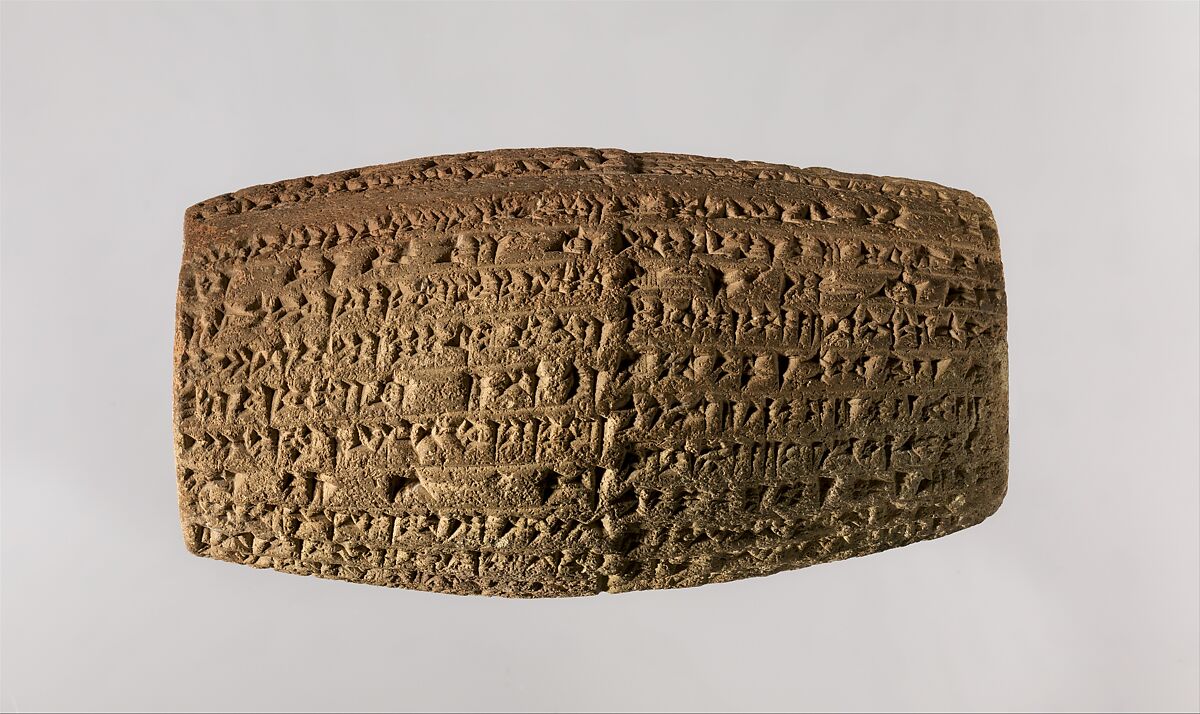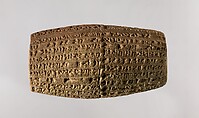 This artwork is meant to be viewed from right to left. Scroll left to view more.