Furniture support: female sphinx with Hathor-style curls
Not on view
This piece is one of a set of four furniture legs, probably found at the site of a palace at Acemhöyük in central Anatolia, carved in the shape of compact seated sphinxes without wings. They have large eyes with inlaid pupils, only one of which survives intact. Traces of gold foil remain on the hair and headdresses as well as eyes of some examples. The pink staining of this piece indicates that iron oxides are present on the surface, although it is not known whether this was a deliberate decorative treatment, or a result of contact with the soil in which the pieces were buried. Each sphinx wears a wig or hairstyle in which heavy locks of hair ending in large curls, held behind protruding ears, frame the face, resembling images of the Egyptian goddess Hathor. In Egypt, sphinxes with the attributes of Hathor were associated with royal women. It is not known what these images meant in Anatolia, but their location within a palace suggests that they could have had the same function there. Such imagery also demonstrates the contacts that Acemhöyük maintained with the eastern Mediterranean world, in addition to the better documented trade with Ashur in northern Mesopotamia.

The sphinxes probably belonged to a small piece of furniture that would not have held much weight. Mortises were drilled into the tops of the heads, with additional drilled holes across these mortises that would have held pins to secure tenons. On one side of the head of each sphinx the curls are either omitted or only roughly carved, suggesting this side may not have been visible. This has allowed scholars to reconstruct their original arrangement, in which this piece is positioned at the rear left side.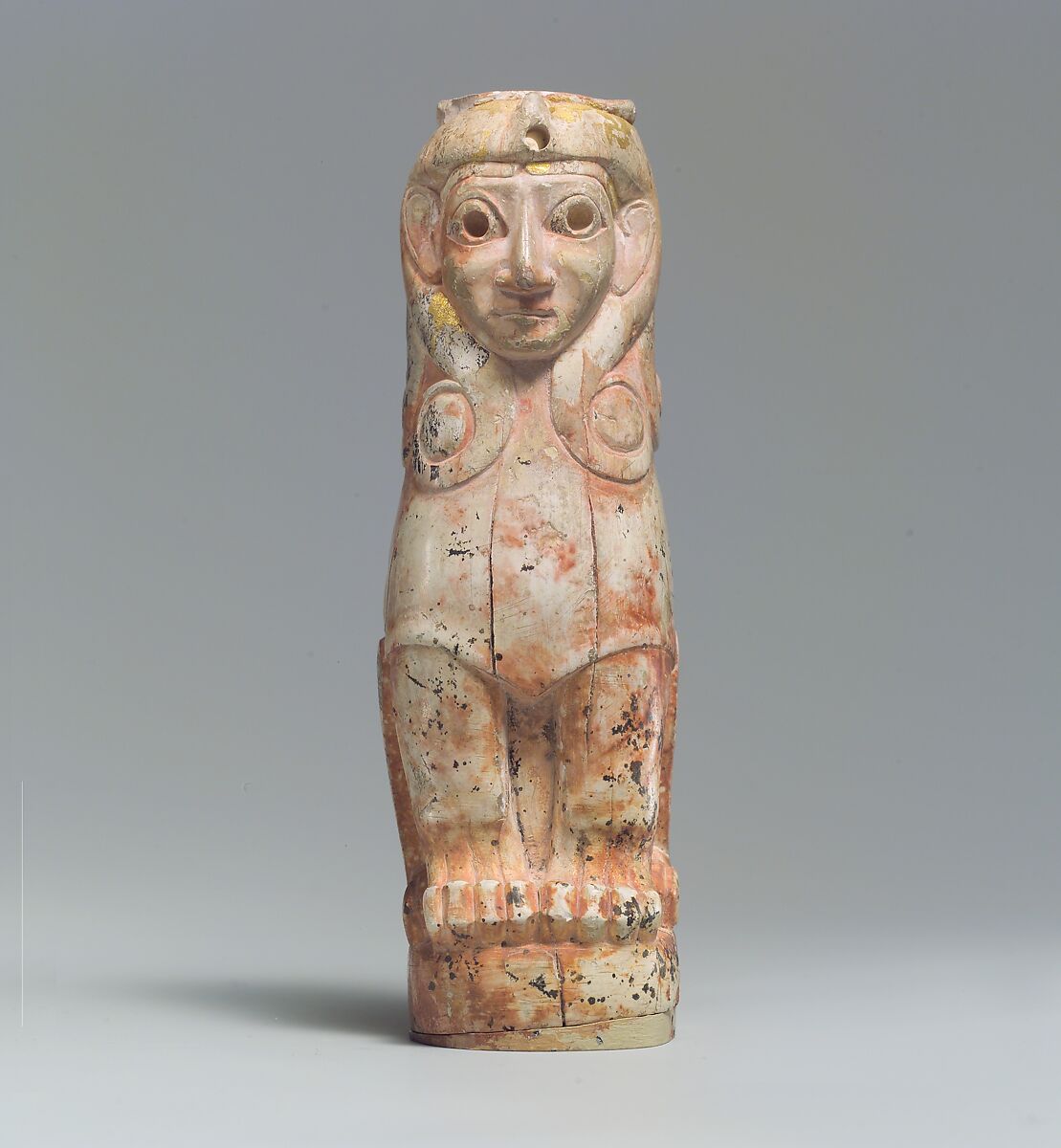 This artwork is meant to be viewed from right to left. Scroll left to view more.