Girl on a swing, a man with his arms raised; folio 21 (recto) from the Madrid Album "B"
Goya (Francisco de Goya y Lucientes) Spanish

Not on view
The drawing here captures the joy of outdoor activity. A smiling girl swings freely, while a man raises his hands and cries out—presumably encouraging her. It would not be surprising if Goya sought to imply sexual tension between the pair; other sheets from the album have similar overtones. The expression on the girl's face suggests coyness or flirtation. There are undeniable sexual overtones in the drawing on the other side of the page (35.103.3). The smiling young maja (a fashionable, confident, and carefree young Spanish woman from the lower classes), eyes wide open, stands demurely in shadow, while a soldier cranes his neck before making his next move.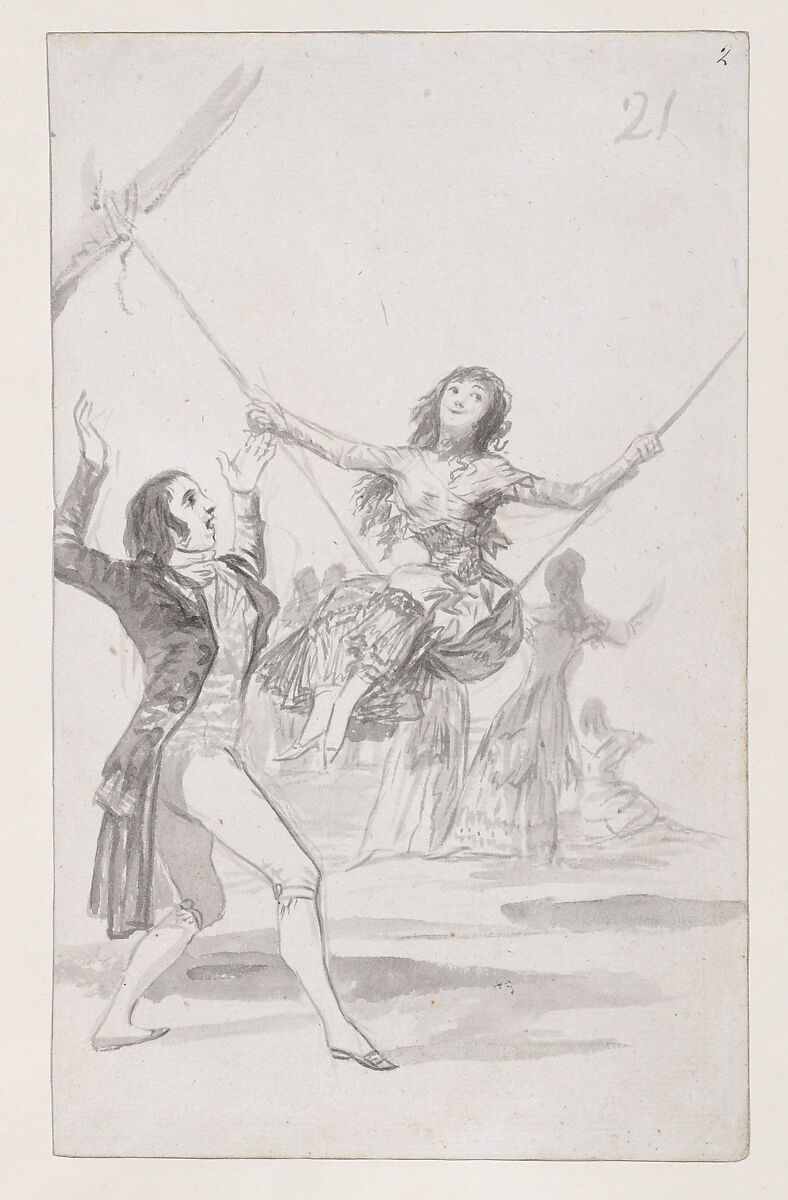 This artwork is meant to be viewed from right to left. Scroll left to view more.