Autumn; Study for an Engraving
Hendrick Goltzius Netherlandish

Not on view
This is the preliminary drawing for the third print in the series of seasons which Goltzius published around 1594. The strong pen and ink outlines and the tonal values indicated with wash were meant to guide the engraver, who was expected to translate the washes into patterns of burin lines. Jan Saenredam, who worked for Goltzius from around 1589 to 1601, was most likely the engraver of the print.
Autumn is represented here by figures dressed in sixteenth-century garb. The wreath of vines on the head of the boy on the right, and the pointed ear of the man in the center (which is more pronounced in the final print), indicate that they are Bacchus, the ancient god of wine, and a satyr.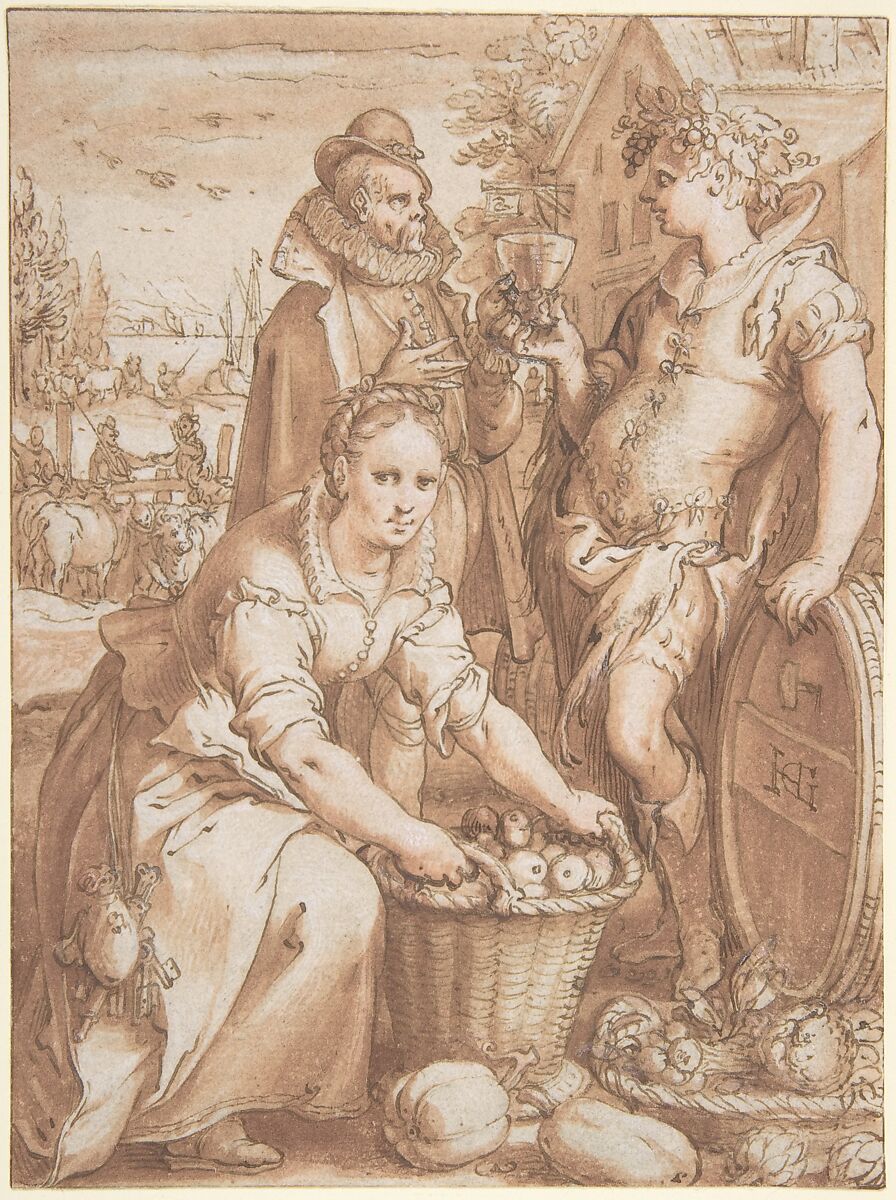 This artwork is meant to be viewed from right to left. Scroll left to view more.