The Girandola at the Castel Sant'Angelo
Designed and hand colored by Louis Jean Desprez French
Etched by Francesco Piranesi Italian

Not on view
From 1471, the papacy sponsored a spectacular fireworks display called the Girandola at the Castel Sant'Angelo in Rome, the papal fortress originally constructed as the mausoleum of the emperor Hadrian. Every year at Easter, on the eve of the Feast of Saints Peter and Paul (June 28) and whenever a new pope was elected the fireworks would be staged.
This remarkable print, designed and hand-colored by Louis-Jean Desprez and etched by Francesco Piranesi (son of the more famous Giovanni Battista) depicts the Girandola from a vantage on the opposite bank of the Tiber. In the foreground, spectators watch from carriages and a canopied viewing stand. Animated crowds populate the dramatically foreshortened Ponte Sant'Angelo, and the explosion of the rockets illuminating the night sky dominates the upper half of the sheet.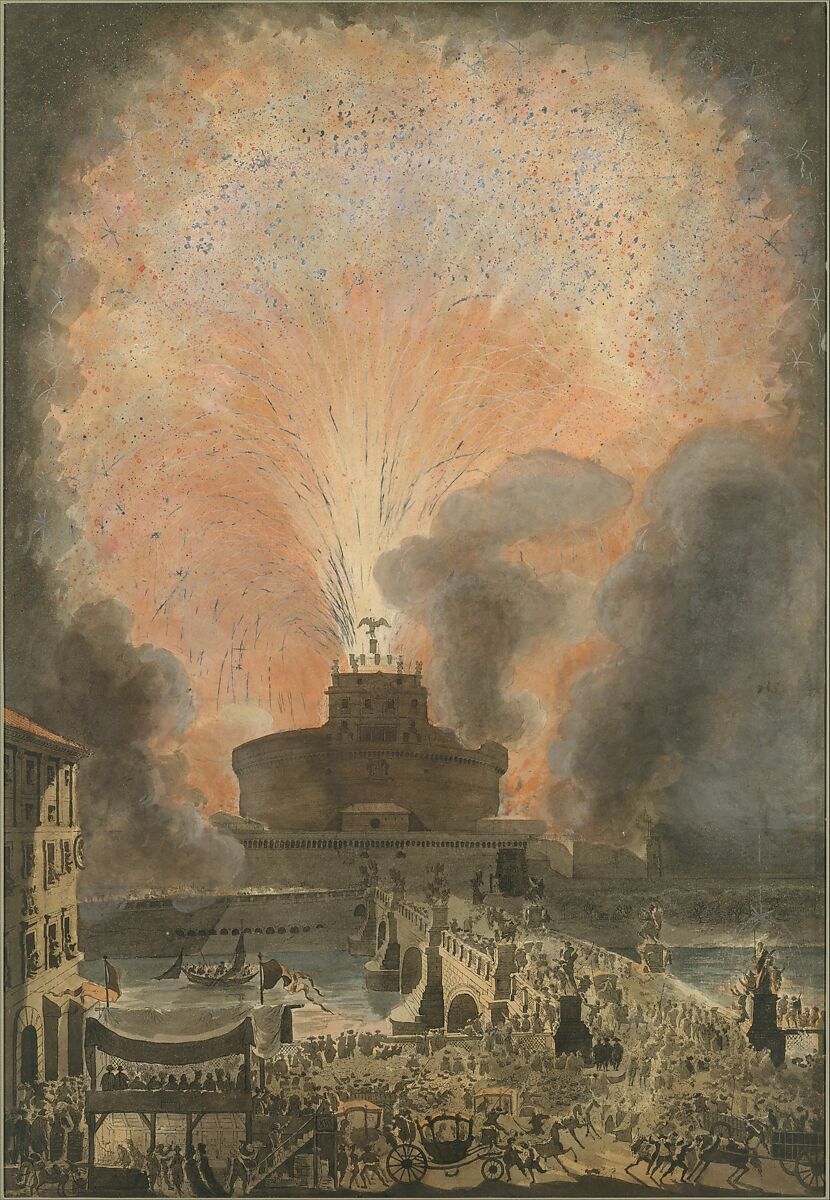 This artwork is meant to be viewed from right to left. Scroll left to view more.